Fluid Audio FX50
The Fluid Audio FX50 is an active monitor with a coaxial speaker. In coaxial technology, the mid and high-frequency speakers are positioned one behind the other on a radial axis. All audio material is thus radiated from one point. This results in precise imaging and location accuracy. In the middle of the 5-inch woofer, a 1-inch dome tweeter was installed in the cabinet. According to the manufacturer, the frequency response ranges from 49 Hz to 22 kHz. The Fluid Audio FX50 is perfectly suited as additional monitoring for home and professional studios. By the way: S-sounds in particular can be easily located with these speakers!
Manufacturer:
www.fluidaudio.com
www.hyperactive.de
Unit Price:
179 Euro
Adam Audio T7V
An affordable example of its class is the Adam Audio T7V. Equipped with a 7-inch low-frequency driver and a U-ART ribbon tweeter, this 2-way near-field monitor is a real price-performance wonder. The street price is currently under 200 Euro. According to the manufacturer, the frequency range is 39 Hz-25 kHz. The crossover frequency of the drivers is 2.6 kHz. There are even two switches for adjusting the sound of the monitor. The metal rear panel of the T7V houses the bass reflex port as well as numerous controls and analog connections. The U-ART tweeter is equipped with a
20 W amplifier, while a 50 W amplifier drives the woofer. These speakers are the perfect choice for entering the world of recording or as another reference system in the studio.
Manufacturer:
www.adam-audio.com
Unit Price:
239 Euro
Yamaha HS 8
The Yamaha HS 8 active near-field monitor is one of the best-selling studio speakers worldwide. This is understandable, since this 2-way system is available for just 262 Euro per unit. A 1-inch tweeter and an 8-inch woofer with separate power amplifiers form the heart of the system. They are built into a very well manufactured bass reflex cabinet. In this design, the cabinet is not closed but has an opening - the so-called bass reflex channel. This
results in an amplification of the bass frequencies. Tone control can be done on the rear panel via the two EQ bands Room Control (bass) and High-Trim (treble). This speaker system is perfect for home studios and as a reference system in larger studios.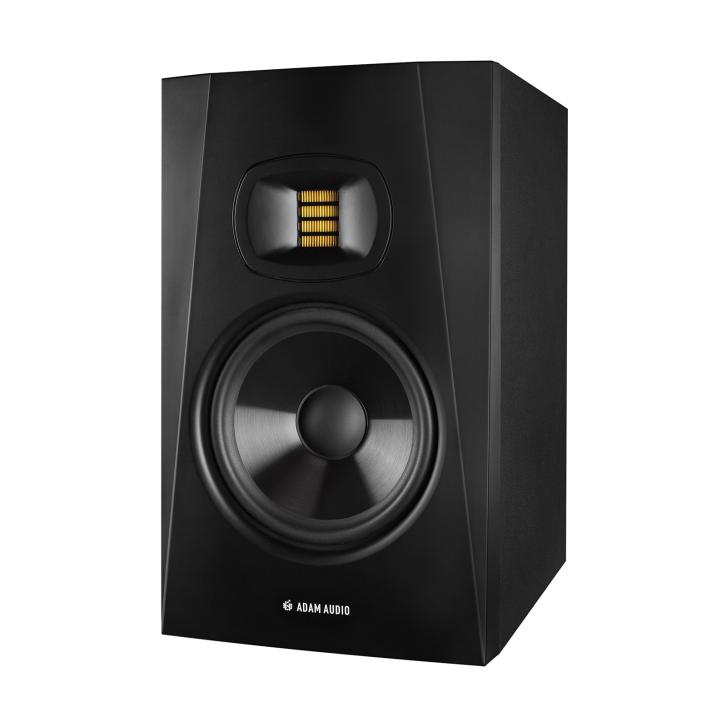 Manufacturer:
www.yamaha.com
Unit Price:
262 Euro
Nubert Nupro X-3000 RC
The Nubert Nupro X-3000 RC impresses with a neutral sound and an extensive connection section. These active near- field monitors have, among other things, two aux connectors (L+R), two SPDIF inputs, for CD players for example, a USB port to use the speakers as a high-quality computer audio interface, and an XLR/ AES connector. In addition, these speakers were equipped with two optical inputs and an output for an optional subwoofer. Except for the power supply, the Nubert X-3000 RC also works without cables. Several Nubert speakers can be connected via a master-slave circuit and can also connect to players such as smartphones via Bluetooth (AptX HD & AAC support). The signal processing is, as far as technically possible, digital. By the way: Thanks to the so-called "X-Room Calibrationā€, a room calibration is possible via Smartphone App on iPhones and iPads (Android to follow).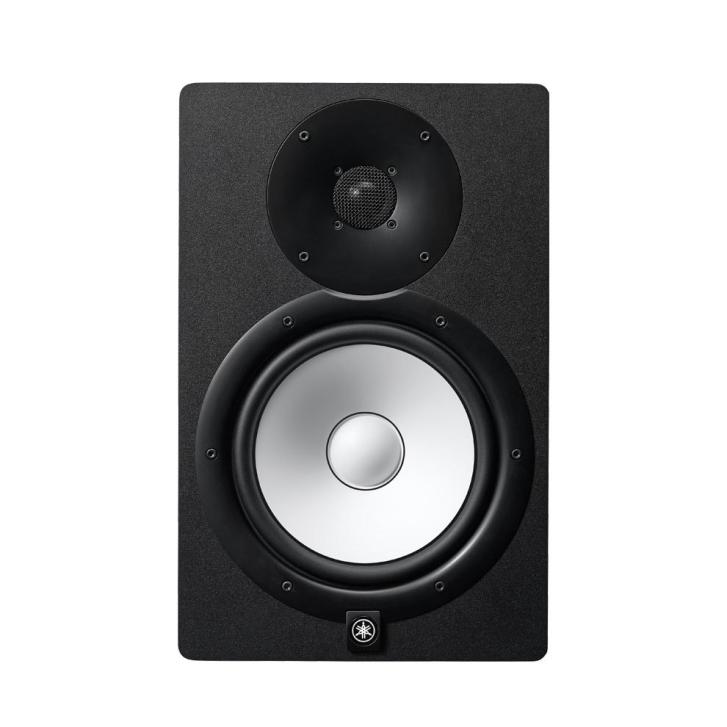 Manufacturer:
www.nubert.de
Unit Price:
628 Euro
Neumann KH 120 A
Designed as an active 2-way near-field monitor, the Neumann KH 120 A impresses with a neutral and precise sound image. For adaptation to the respective room, bass and treble can be attenuated via a switch on the rear panel. When placed on a table or on the meterbridge of a mixing console, an integrated low-mid filter reduces the negative effect of surface reflections. The front logo lights up white during normal operation, while the intervention of the internal protection circuits is indicated by a red light. The Neumann KH 120 A is particularly suitable for use in small rooms and studios. In conjunction with the Neumann KH 750 DSP subwoofer, the frequency range shown here can easily be extended.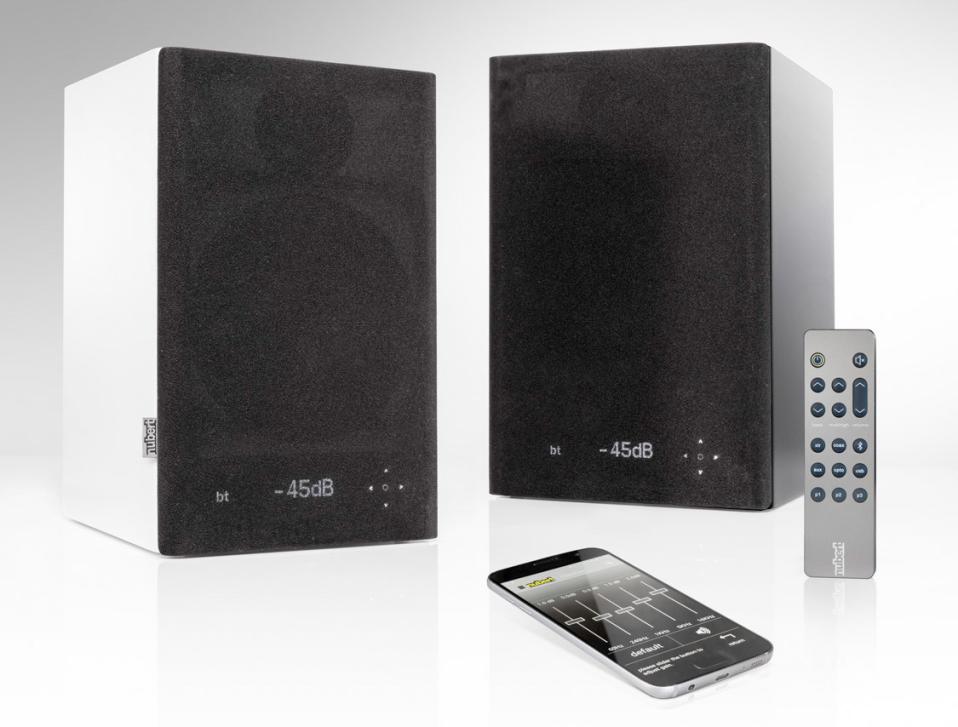 Manufacturer:
www.neumann.com
Unit Price:
649 Euro
Focal Trio 6 Be
The Focal Trio 6 Be is actually a 3-way loudspeaker with a 1-inch tweeter, a 5-inch woofer and an 8-inch subwoofer. A special feature, however, is that the speaker can also be operated as a 2-way system by switching to the so-called FOCUS mode. That makes this active mid- and near-field monitor a 3- and 2-way system in one housing. So you get a fast and effective solution for A/B comparison with a speaker system. The Trio6 Be can be used either vertically or horizontally. A rotatable acoustic baffle made of aluminum allows the adjustment of woofer and tweeter for the desired orientation. The baffle can be rotated in steps of 90° for a total of 360°.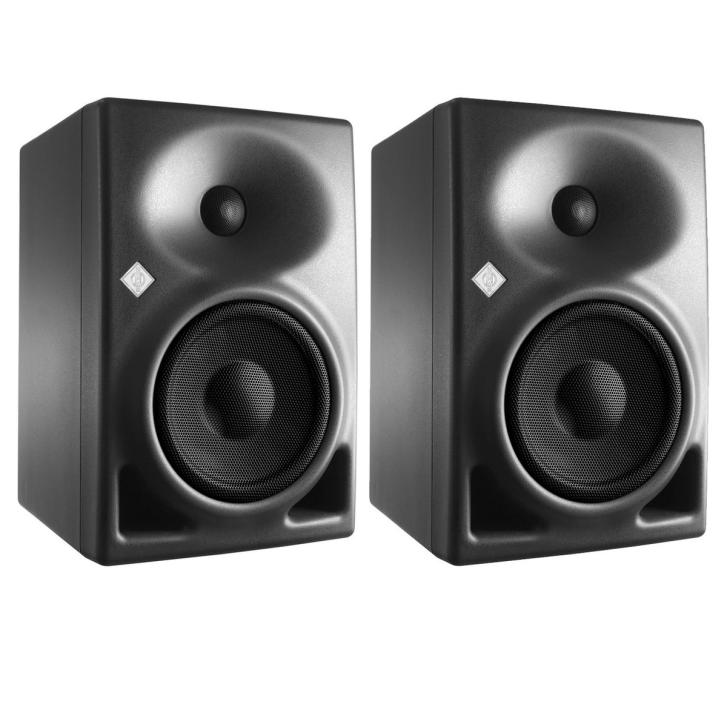 Manufacturer:
www.focal.com
sound-service.eu
Unit Price:
2,945 Euro
PSI A23-M
"100% analog" is the advertising message from PSI Audio for the PSI A23-M active 3-way monitor. No DSPs are used here - the circuitry is completely analog. Designed for midfield use, a completely self-developed center driver was installed. In any case, the speakers offer first-class results in terms of sound pressure, linearity and distortion. Thanks to the rotatable device on which the high and midrange drivers are located, this studio speaker can easily be placed vertically. Nearly all components are handmade in their Swiss headquarters. A tweeter, also handmade, ensures crystal clear highs during playback. The electronic unit is closed and magnetically shielded. The frequency spectrum ranges from 34 Hz to 23 kHz, while the crossover between the center driver and the woofers and tweeters is at 620 Hz and 3.2 kHz. The high quality workmanship, the linear sound image, as well as a warm sound with a very good stereo and depth staggering, make these monitors an excellent companion for recording, mixing and mastering sessions.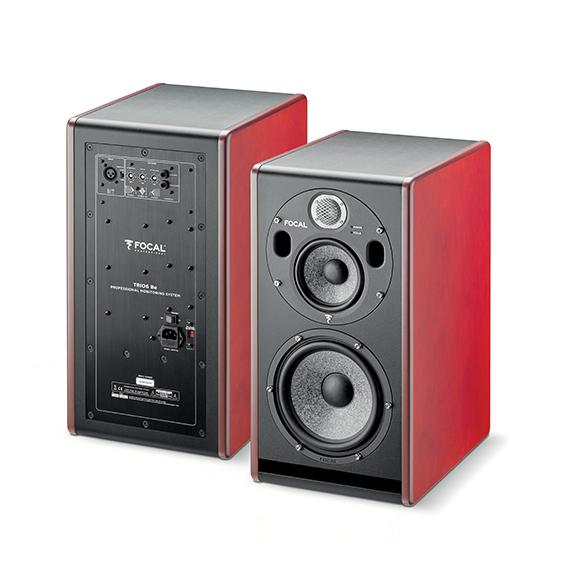 Manufacturer:
www.psiaudio.de
www.audiowerk.eu
Unit Price:
4,953 Euro
The ESI uniK 08+ is a 2-way system. Both the built-in 8-inch woofer with Kevlar cone and the magnetostatic tweeter, which by the way has a very low mass, are each powered by a 70 watt amplifier. The crossover frequency here is 3.2 kHz. The frequency range extends from 37 Hz to 25 kHz. Four rubberized and height-adjustable feet ensure a firm stand, while the three "Character", "Low" and "High" controls allow users to adjust to the room. On the back of the cabinet is a bass reflex port, which can be closed if necessary using the foam strips supplied. The speaker sounds rich and powerful. The sound image can confidently be described as homogeneous.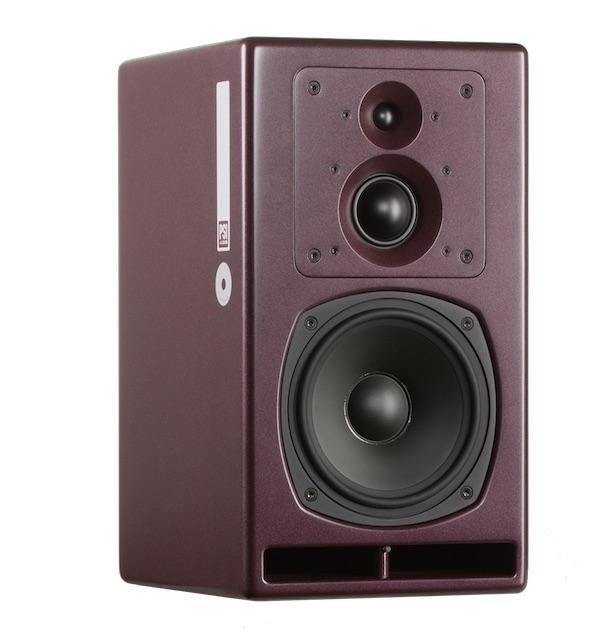 Manufacturer:
www.esi-audio.de
www.hyperactive.de
Unit Price:
321 Euro