Project info
Material: Plogue Alter/Ego
Time required: 30 minutes
Content: First steps with Alter/Ego; entering texts, playing the speech synthesizer; adjusting the sound.
Difficulty: Beginner
1 Install
First, install the Alter/Ego software on your computer and launch the stand-alone application or load the plug-in. Then, extract one of the voice banks to any folder on your hard drive. There you will find a file, such as daisy.bank.xml, which you can simply drag onto the user interface of the software.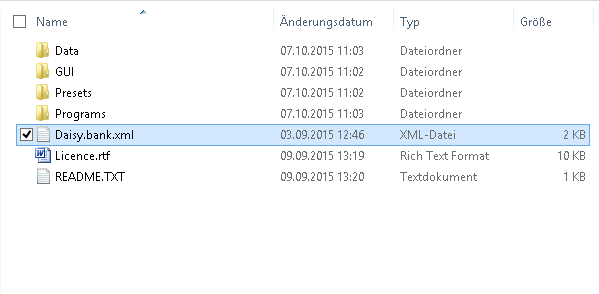 2 Select
At the top left, under Presets, you will now find a drop-down menu of the voice bank with different voice variations. First, select the Basic preset. An image of the virtual anime character for this bank will then appear on the left-hand side. If you now play notes using a connected keyboard, you should hear the matching voice.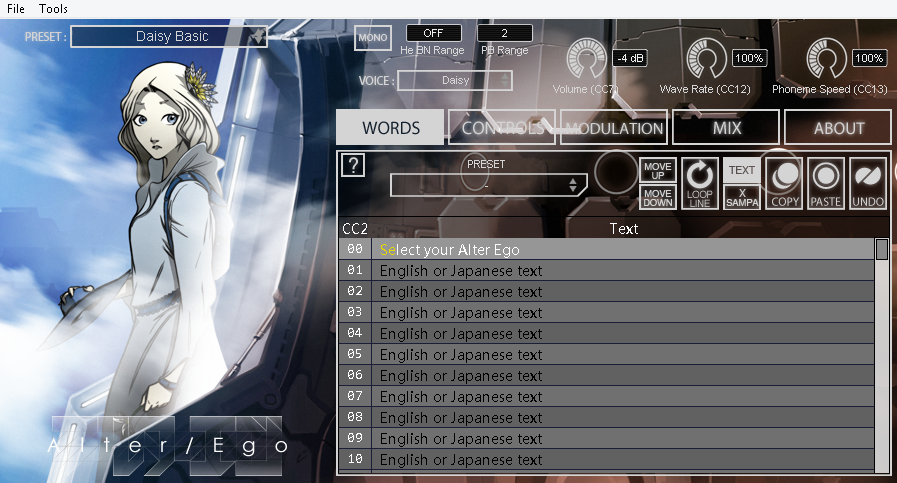 3 Playback
In the lower right area, you will find a large number of lines one below the other. Here you can enter the text that is to be played back by the voice synthesizer. Incoming notes cause the text to jump forward one syllable at a time, the pitch corresponds to the note played. Legato playing of a single syllable is also possible. Vibrato is controlled with the modulation wheel.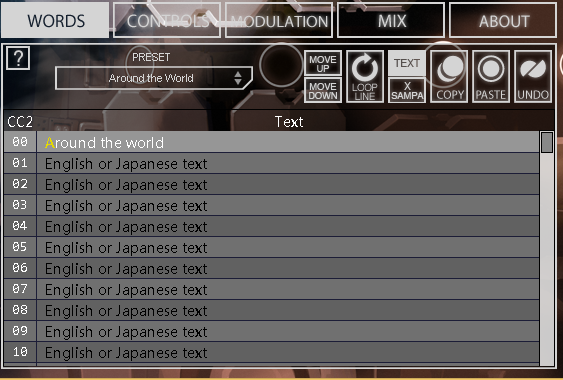 4 Writing
With some presets like ALYS Base, you have several lines of text that are processed from top to bottom as notes come in. A single line can be repeated by activating Loop Line; and you can also switch between lines directly by low note number or MIDI controller.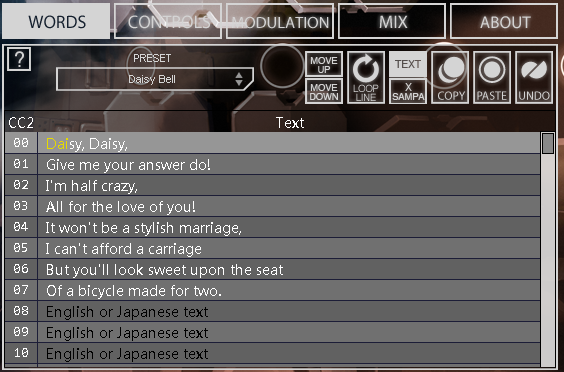 5 Control
Activate the POLY switch in the upper left corner. Now you can make Alter/Ego sing polyphonically by picking chords on the keyboard. Experiment with the Wave Rate and Phoneme Speed controls. Select the CONTROLS tab for more parameters. All controls are also adjustable via MIDI controller to give you direct control.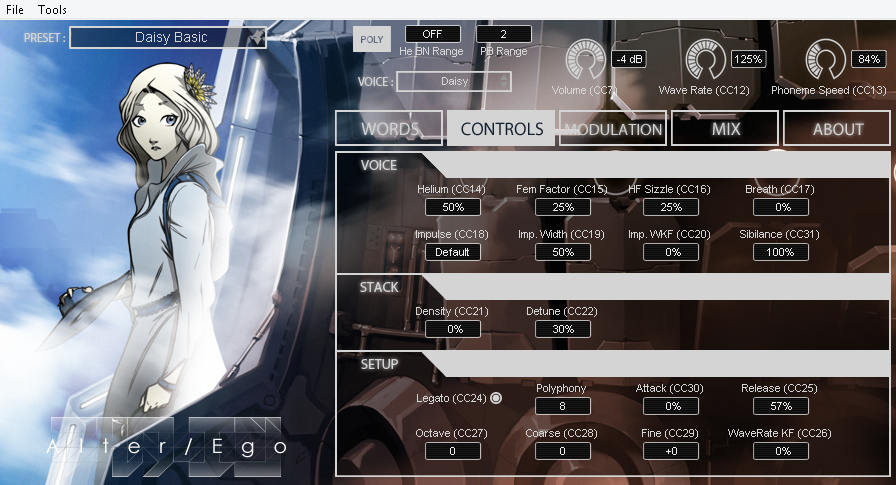 6 Modulate
Under the MODULATION tab, you can adjust the vibrato, among other things. Here, you will also find other parameters to make Alter/Ego sound more human or more artificial. Combine your settings with the various Alter/Ego presets such as "Daisy Sweep Pad" and pair the result once with an external synthesizer sound.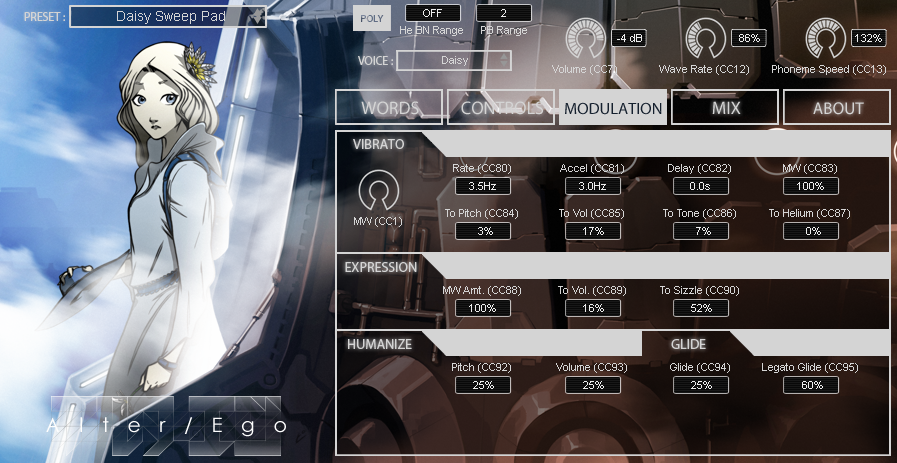 Want more? Get more!
Subscribe to the digital edition of BEAT Magazine via Plugins-Samples.com and get more gear, in-depth workshops, reviews and 11 GB exclusive plugins and new sounds with every monthly issue!
Subscribe to Beat Magazine for only 4.99€ per month