HOFA online: learn comfortably from the studio
The online campus provides access to all course content. This has also been redesigned for better structuring of the course content, workshops, videos and practical exercises. For these purposes, an innovative ear training tool for mixing and mastering has also been integrated.
The distance learning courses are strongly practice-oriented. Therefore, HOFA College V3 focuses even more on hands-on exercises. The personal support of the tutors is also intended to contribute to a successful career in music production.
The PRO course contains many modules from areas such as recording, mastering, drum programming, sound design, harmony and acoustics. In it you will learn topics like:
Microphoning of various instruments
The most important microphones
Preamps & Effects
Workflows
Microphone technology
Recording vocals & speech
Monitoring and Communication
Room optimization
Monitoring situation
Mastering in the mixing session
Make the mix "ready for the outside world
Rhythm & grooves for different genres
Songwriting & arrangement for drums
Music theory (scales, intervals, rhythm)
Chords
Songwriting
Arrangement
Absorption and Diffusion
Acoustics in the studio
Psychoacoustics
You will receive the Audio Engineer certificate at the end of the course. You will also receive certificates for all successfully completed topics. Your Audio Engineer certificate can be fully credited to the continuing DIPLOMA course. With the DIPLOMA degree, you then qualify for the Bachelor's degree in Audio Engineering & Music Production.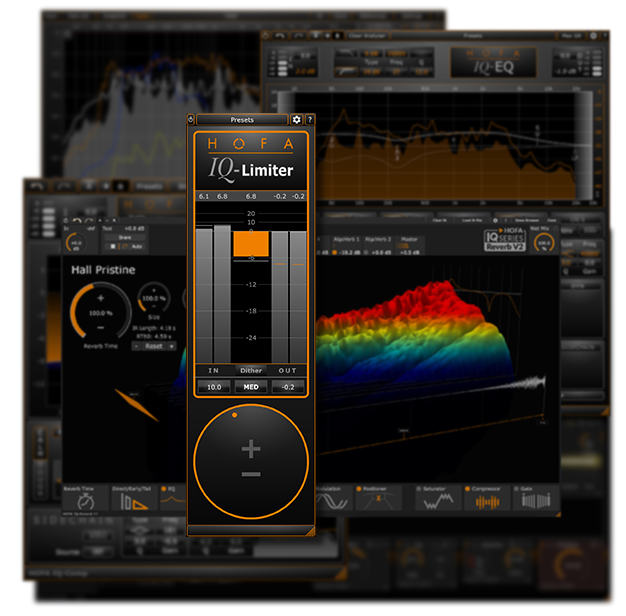 Free for the duration of your distance learning course: All 47 HOFA plug-ins
IQ-Series EQ, IQ-Series Reverb, IQ-Series Limiter, IQ-Series Comp, IQ-Series DeEsser & IQ-Series Analyser
The complete mastering suite CD-Burn.DDP.Master PRO
FX-Suite with Saturator, Phaser, Flanger, Chorus, Algoverb ...
And all other plug-ins from HOFA
With the plug-ins you get a lot of tools for your distance learning course and your productions. However, the distance learning courses can also be completed with plug-ins from other manufacturers.
Price and availability
The HOFA-College V3 can be purchased at the introductory price of 111 Euro. Preorder now here.
Want more? Get more!
Subscribe to the digital edition of BEAT Magazine via Plugins-Samples.com and get more gear, in-depth workshops, reviews and 11 GB exclusive plugins and new sounds with every monthly issue!
Subscribe to Beat Magazine for only 4.99€ per month