Modal Electronics Argon8 V3 / Cobalt8 V2
Argon8 and Cobalt8 are impressive with their characterful and flexible sound, straightforward operating concept and excellent features, in combination with high-quality hardware. With the new updates, the very impressive price-performance ratio is once again greatly improved. Vintage parameters and free-running oscillators were long overdue. Particularly with the Cobalt8, the improved effects and especially the new filter models, including drive and distortion, significantly expand the sonic possibilities. While the combination of morphable wavetables, filters and LFOs with modulatable effects and sequencer on the Argon8 allows for very unique digital sounds like cutting leads, dry basses, chip sound sequences and ice-cold ambient pads; the Cobalt8 manages to create virtual analog sounds with a quality that is not far away from modern analog or hybrid battleships like Sequential Rev2 and UDO Super6.
www.modalelectronics.com | Total: 5,5/6 | Price: 599 Euro | Order now at Thomann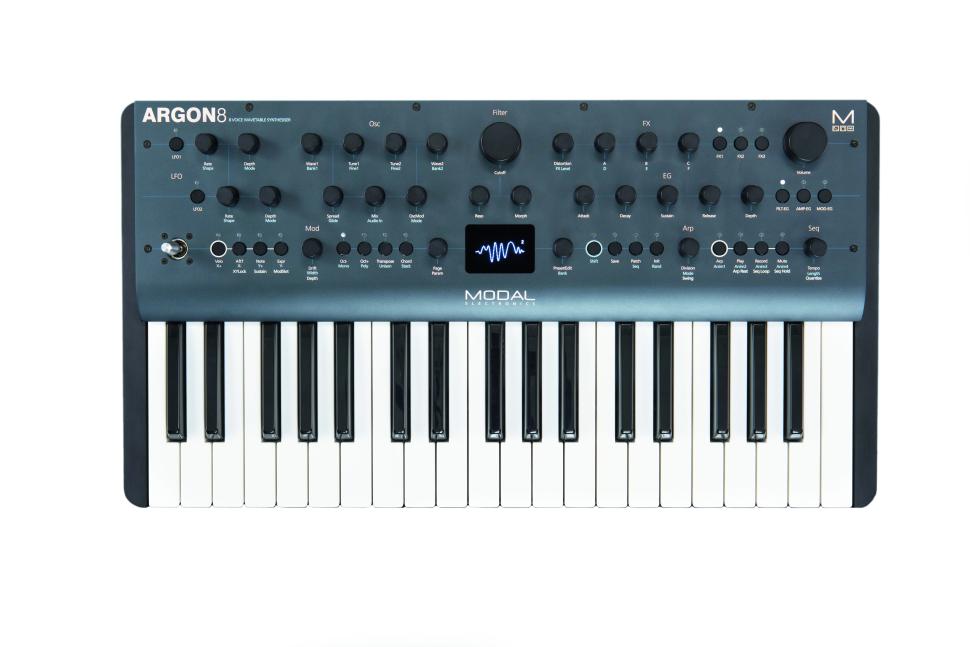 Erica LXR Drum Module
The LXR is fun to use and offers dirty drums, kit morphing, and lots of ways to tweak the sounds to make them sound different all the time - and all this for a reasonable price. The 64 factory kits offer plenty of material for getting started. The module can indeed do clean drums, but you should have a penchant for lo-fi, should you be thinking about buying it. Super deal!
www.ericasynths.lv | Total: 5,5/6 | Price: 498 Euro
Blast Beats
Based on an old Yamaha chip, the FM groovebox sounds crunchy and vintage, but the sound palette goes beyond the typical chip sounds and also allows classic FM sounds with proper LoFi charm. The raw and powerful sound with a lot of character is an interesting addition to the glossy sound of modern synths and plug-ins, the extensive modulation options including parameter recording provide lively beats and sequences. The highlight, however, is the direct and intuitive access to almost all sound parameters with the 56 faders, which invite you to experiment with the sound.
www.twisted-electrons.com | Total: 5/6 | Price: 599 Euro | Order now at Thomann
You can read all the tests in detail in BEAT #204 and purchase them here in the falkemedia shop.
Want more? Get more!
Subscribe to the digital edition of BEAT Magazine via Plugins-Samples.com and get more gear, in-depth workshops, reviews and 11 GB exclusive plugins and new sounds with every monthly issue!
Subscribe to Beat Magazine for only 4.99€ per month