Superbooth 2023, the trade fair for electronic music and musical instruments opens its doors from May 11 to 13, 2023 at the FEZ grounds in Berlin. Over the course of three days, there will be plenty of trade fair innovations, workshops, discussion panels and concerts. Personal conversations with the numerous manufacturers and to talk shop with like-minded people, as well as the tips and tricks of experts, may also not be missing. In addition, direct trying out on the synthesizers, effects and software plug-ins will be possible.
A complete timetable of which workshops and concerts will take place when can be found HERE, including the artists who will be playing there. Download here this guide Beat Superbooth 2023.
These are the prizes to be won:
The SUPERBOOTH23 GEAR GIVEAWAY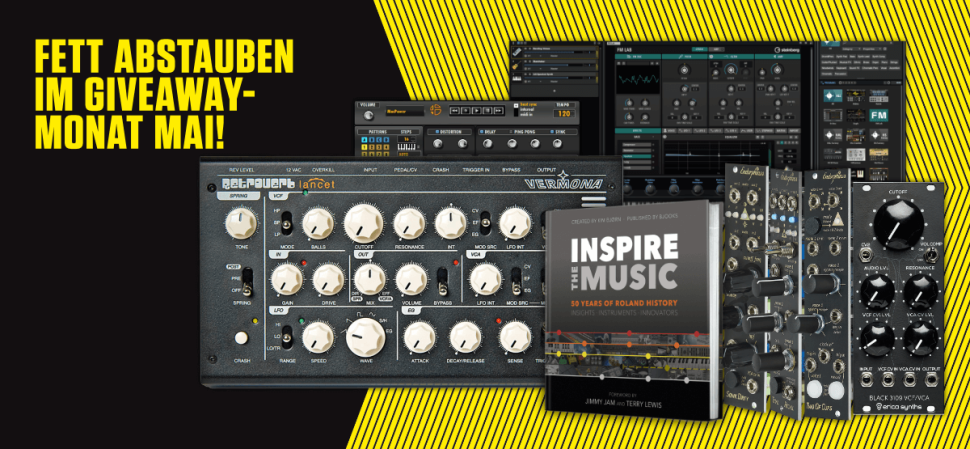 We've teamed up with Erica Synths, Vermona, Steinberg, Endorphin.es, LeafAudio, Audio Blast, Bjooks and u-he to bring you a mega giveaway. Enter the sweepstakes now and upgrade your studio. Each participant can only win one product. Deadline is the 24th of May at 23.59 am.
Participate here Good luck!
Want more? Get more!
Subscribe to the digital edition of BEAT Magazine via Plugins-Samples.com and get more gear, in-depth workshops, reviews and 11 GB exclusive plugins and new sounds with every monthly issue!
Subscribe to Beat Magazine for only 4.99€ per month