What is Dolby Atmos?
Dolby Atmos has reinvented the way entertainment is created and experienced, allowing creatives everywhere to place any sound exactly where they want it to be for a more realistic and immersive audio experience. Whether you're playing a game, watching your favourite movie or show, or listening to a new title on repeat, Dolby Atmos puts you in a spatial sound experience that draws you deeper into the world so you hear and feel more.
Immersive Audio: How does 3D surround sound work?
Sound engineer Harald Gericke gives an insight into his work using the Atmos mix projects of Schiller's top 10 albums Illuminate and Epic. Product specialists from Dolby and Focal will round off the programme with further information on Dolby Atmos studio design and workflows. Furthermore, SCHILLER productions and many other Atmos music productions can be listened to under studio and consumer conditions in the new FOCAL Dolby Atmos Studio and the FOCAL Dolby Atmos "Living Room".
About the lecturer Harald Gericke: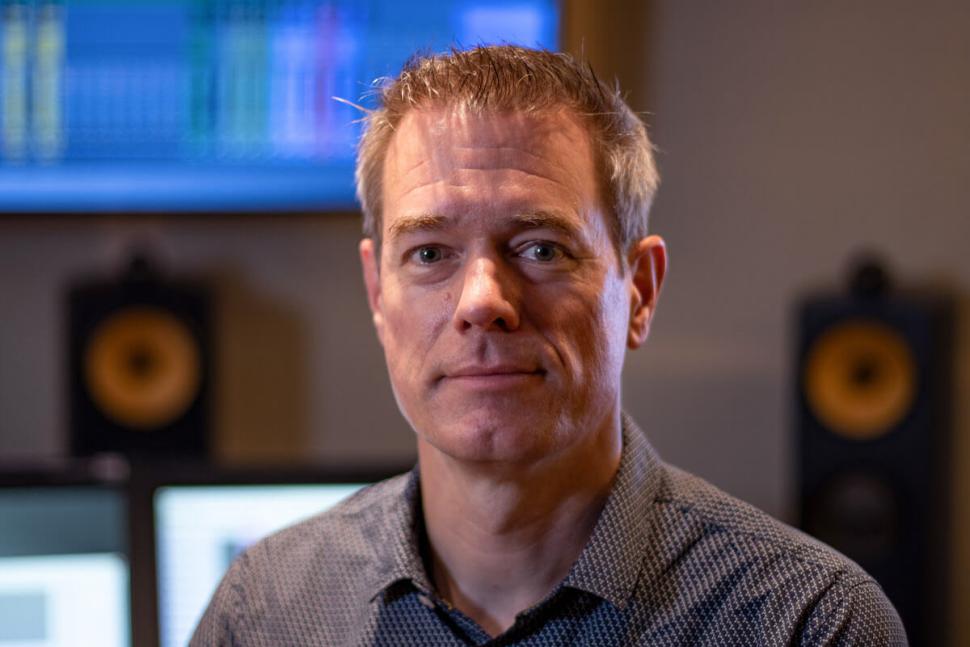 Harald Gericke is a studied sound engineer and producer and is active in classical as well as pop & jazz productions. Surround sound and 3D immersive audio productions have become increasingly important to him and he was active in the field of 3D immersive audio very early on – both technically and artistically. He has created hundreds of 3D audio / Atmos tracks with his studio *platin media productions* to date – in addition to classical music, productions by Schiller, Alvaro Soler, Nico Santos, Sarah Connor, InExtremo, Unheilig and many more.
Register now for the free workshop
His workshop will take place on 19 July 2023 at 18h and is free of charge, but requires registration via the following link: Focal Dolby Atmos Workshop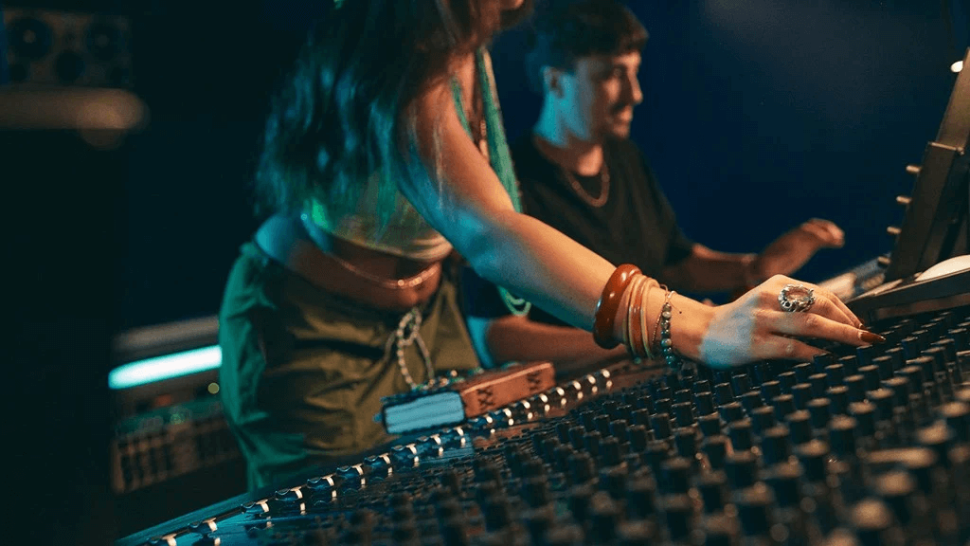 Good to know: the basics about audio in 3D
Surround is inevitably associated with the Dolby Atmos format in the music field these days. So let's dive into the world of immersive audio ...
Over the years, there have been many attempts to make this vision presentable. The expansion of the sound spectrum from mono to stereo in the 60s was a first step, in the 70s there were quadraphonic experiments, from the 80s/90s selected albums were also released in surround formats such as 5.1. or 7.1. on DVD and later Blu-ray. However, only a small minority could ever hear these special mixes, as most music fans do not have such a setup at home. Movie lovers with surround home theater systems have an advantage. In general, it seems that surround has become the norm, especially in movies. Just think of cinemas, which would be hard to imagine without this sound format.
Pioneer Apple
Around 2022, Apple Music took the next step and has since been making efforts to establish a new immersive surround format with Dolby Atmos. Accordingly, the option to mix in Dolby Atmos was integrated into Apple's DAW Logic Pro. The associated streaming service Apple Music offers music in this format, which every artist can upload themselves via providers such as Distrokid, CD Baby or Tunecore. The streaming provider Tidal has already followed suit. Others will presumably follow soon. The distribution of classic surround productions, on the other hand, is difficult on the web and expensive on sound carriers, so it can be assumed that Dolby Atmos will be the format of the future.
Dolby Atmos in the charts
Dolby Atmos is currently conquering the charts – symbolically speaking – because 53 percent of the top 100 single annual charts for 2022 are already available in Dolby Atmos. The tracks "Heat Waves" by the Glass Animals, "abcdefu" by Gayle und and Ed Sheeran with "Shivers" were the most successful, while "Zeit" by Rammstein and "Rasch" by Helene Fischer were the most successful among albums. More and more sound studios are upgrading to Dolby Atmos, currently already more than 50 in Germany and more than 750 worldwide. Cinemas have also discovered this trend and are increasingly organizing immersive listening sessions or showing corresponding concert films, such as the recent ones by Herbert Grönemeyer, Billy Joel and Billie Eilish.
7.1 with height channels
But what is Dolby Atmos anyway? Put simply, Dolby Atmos adds four height channels to the 7.1 surround system (left, right, center, rear left, rear right, side left, side right, and LFE), so you get seven speakers plus a subwoofer and four speakers on the ceiling. But this is rather the minimum configuration, because there are theoretically no limits to the expansion up to a total of 128 speakers. However, this should be more realistic for cinemas than for smaller studios. The speakers on the ceiling allow sounds to be interpreted as three-dimensional objects. We get a higher spatial resolution through Dolby Atmos including a new Z-axis and thus an enlarged audio canvas to create the illusion of being in the middle of the sound. What makes Dolby Atmos so revolutionary is that it is flexible to the listener setup. Whether stereo headphones, 5.1., 7.1. or the 7.1.4. suggested as the standard, binaural audio works on all formats, albeit with limitations.
Object-based audio
Behind this is a new technology that is object-based instead of channel-based. This means that up to 128 objects can be placed freely in the virtual space and the Dolby Atmos codec adapts the metadata to the listening system. But also in a Dolby Atmos mix we have the possibility to assign a track to a specific channel. For this, there is the so-called Dolby Atmos Bed. This consists of a 7.1 setup that is expanded by two height channels, and thus occupies ten output channels. Accordingly, the master file always contains these ten non-dynamic channels (as in traditional non-Atmos configurations such as 7.1 and 5.1) plus up to 118 additional dynamic objects.
The cell phone becomes 3D-capable
This revolutionary technology, which adapts to the listener's setup, means that basically anyone who owns headphones and has updated their cell phone or computer operating system to one of the newer versions that support this can enjoy the new spatiality. The technology behind this is Head Related Transfer Function (HRTF), which calculates the delay and frequency differences that occur between the two ears when signals come from different directions. The algorithm calculates these on the Atmos master and thus creates an illusion of spatiality.
The wow effect
This "illusion" causes a wow effect when listening, because Dolby Atmos sounds bigger, wider, deeper and more spatial compared to stereo. One thing to keep in mind, however, is that HRTF does not provide the precise localization of sounds in space that physical speakers in a room can. And beware, not every mix benefits from the new technology! We test-listened through some classics on Apple Music and found on some a track that it works better in stereo, as the stereo mix sounds denser, more massive, and more compact. But fortunately, the Dolby Atmos mode can also be turned off easily. And once again, beware: Dolby Atmos does not work with stereo speakers!
Get deeper into Dolby Atmos
Are there still questions to be answered? Then be there and attend to the free workshop in Berlin: Focal Dolby Atmos Workshop
Want more? Get more!
Subscribe to the digital edition of BEAT Magazine via Plugins-Samples.com and get more gear, in-depth workshops, reviews and 11 GB exclusive plugins and new sounds with every monthly issue!
Subscribe to Beat Magazine for only 4.99€ per month