Beat / Just like many of your colleagues, you've been personally affected by the pandemic. How did you use the forced time off from DJing?
Anja Schneider / It didn't feel like a time-off, that's for sure. For one thing, I was in the studio a lot. I released three new EPs on my label Sous ("Seduction", "Boundless Beings" and "Turning My Head"). I contributed a track to the "Marble Bar Detroit" charity-compilation and reworked myoldpiece"Dubmission".I also present a program on Radio Eins, called Club Room. As part of that program, I run a series of interviews on how the pandemic affects artists and the creative scene. Some of the talks with people like 2raumwohnung, the Watergate crew or Henning Wehland were fantastic. On top of that, there's my own talk podcast "Club Room BACKSTAGE". I am trying to move things on a political level with Booking United and have started writing a book. I'm certainly not bored, let's put it that way.
Beat / Your work with Booking United should give many of those affected by the pandemic hope. When did you realise that you had to take collective action?
Anja Schneider / I would say it became clear right in the middle of March that we had to found our own organisation to make a change. Today, we represent around 170 agencies and management companies as well as 2,000 individual artists. This allows us to specifically target our needs and problems. Even though that's a pretty big group and although we're an important part of the cultural ecosystem, we are still under the impression that our concerns are not being heard and taken seriously. To make a change requires a lot of work and motivation.
Beat / Why do you think has there been so little concrete help so far? Do you feel as though the fact that the scene is so concentrated in Berlin has made it harder to present your case on a national level?
Anja Schneider / It's true that we have a higher visibility in Berlin compared to other cities here. Still, this problem affects all of us, in fact, it affects the entirety of Germany as a cultural nation. Right now, neither the individual states nor the federation are accepting responsibility. We can't accept that, neither can we accept that we're not getting the same support as other parts of the economy. It's important that we build a strong lobby and that our voice is heard.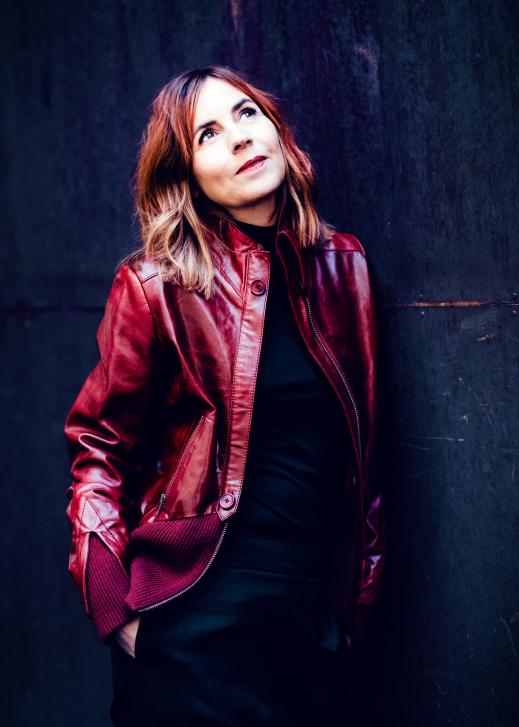 Beat / Could it be that many people simply aren't aware of your problems?
Anja Schneider / I think they have no idea what the event-scene in Germany is capable of and how critical it is for our society. We need to promote the arts, and we need to focus on subculture in particular.
Beat / Dixon gave a few interviews, in which he talked about the pandemic and Booking United. Unfortunately, it seemed as though the only thing many people took away from this is that he's complaining from a privileged position.
Anja Schneider / I can't tell you how angry this made me. We have the exact same issue whenever major stars like Herbert Grönemeyer or Udo Lindenburg take a stance. We need powerful artists making powerful statements. Dixon was the first and only one of the big artists to argue our case and to be honest, I was somewhat disappointed there haven't been more.
Beat / Can you describe what the situation is like for the majority of your members?
Anja Schneider / All of our members have a fulltime job in the event scene. Since March, none of us has an income anymore. Imagine that. If you're a recording artists, you can still go into the studio and at least release something. But that's not an option for our agents and managers. Many of them are self-employed and now need to live on the lowest level of German state support. To me, this is a clear sign that we, as a society, are failing.
Beat / One point you're singled out is the fact that DJs can only get support for the fees they've earned here in Germany – which is a tiny fraction of their overall income. That seems like a somewhat dated view of the way things work these days.
Anja Schneider / To me, it feels like a slap in the face. When DJs – and classical artists, too, by the way – make money with performances abroad, we are obviously expected to pay our taxes here in Germany. But when it comes to support payments, these are suddenly calculated on the basis only of our domestic gigs ... wow ... The car industry certainly couldn't only declare their domestic sales, just like Lufthansa couldn't only get support based on their domestic flights. It's like Germany is entirely ignoring culture as an export product. And to think this is happening in a country with such a rich tradition of poets and thinkers.
Beat / You've set up a paper summing up your demands. One of them contains a step-by-step return to clubbing. What could this look like in practise?
Anja Schneider / We're looking at the bigger picture here and a scientific, medically founded concept. We don't want to rush this. Over the Summer, many organisers have proven that it's possible to set up gigs and club events, provided there's a strict hygiene concept and smaller groups of people. We can do this. But we can't allow having a good time to turn into a luxury item.
Beat / It does make you think about the future of the scene as a whole. What are your thoughts on the long term effects of the pandemic on clubbing and DJing?
Anja Schneider / Personally, I'm not a big fan of streaming. I just need the personal interaction with the crowd. One thing's for sure, local scenes are going to become more important and I doubt we'll keep flying around the world like we used to. But musically, things are sure to remain exciting.
Beat / If the situation persists, a big chunk of the scene may disappear.
Anja Schneider / Thankfully, we are being heard and we've talked to a lot of politicians. Very slowly, but surely, they're beginning to understand our situation. But if it really came to a collapse, it would be a disaster! We need the clubs as places of refuge, as spaces for self-discovery. We need them for inspiration and for letting go.
www.booking-united.org
www.anjaschneider.com
Want more? Get more!
Subscribe to the digital edition of BEAT Magazine via Plugins-Samples.com and get more gear, in-depth workshops, reviews and 11 GB exclusive plugins and new sounds with every monthly issue!
Subscribe to Beat Magazine for only 4.99€ per month