Novation Circuit Rhythm
Circuit Rhythm is a versatile sampler for making and performing beats. Record samples directly to the hardware, then slice, sculpt and resample your sounds effortlessly. Capture your groove and layer up across eight sample tracks. Embrace imperfection with lo-fi tape, stutter your mix with beat repeat, and more. Integrate Circuit Rhythm into your studio, or unplug and create anywhere utilising the built-in rechargeable battery.
365 Euro value | www.novationmusic.com
Akai MPC X Gold Edition
The ultimate in standalone end-to-end production workflows, complete with every tool you need to produce, remix, mashup and perform your tracks live. Fusing clip-launching, a linear arranger, MIDI Multi capability, step sequencing, sampling, synth engines, tactile touch screen control and much more, all in a singular standalone device, the MPC X is primed for any setting, from the studio to the mainstage – no computer needed. Win one of only eight existing units in Europe!
1.690 Euro value | www.akaipro.com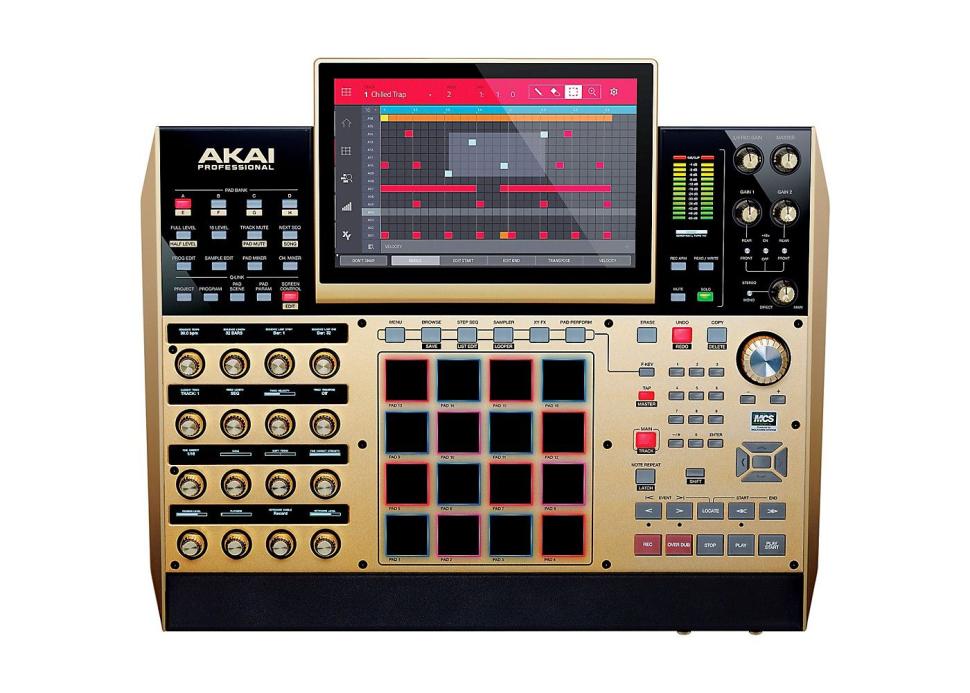 u-he plugin of choice
There's many plugin developers but not many have the outstanding reputation of the team around Urs Heckmann. All u-he instruments and effects deliver impressive sound quality, highly usable presets, as well as a tremendous flexibility when it comes to sound design. With this giveaway you can win one of their plugins by your choice.
179 Euro value | www.u-he.com
Bitwig Studio 4
Extensive playground, clip-based performances, linear recording, seamless integration of hardware and modular systems, endless on-board effects, great synthesizers, useful tools from the vital community and so on ... is there anything missing? Probably not, because Bitwig is pretty much the most complete and flexible DAW on the market. And soon also on your studio computer?
379 Euro value | www.bitwig.com
Focusrite 8i6 Audiointerface
Sitting on the desks of more producers than any other, the Scarlett range of audio interfaces means studio quality sound for more music making machines than any other. 8i6, with its dual mic-pres, fixed-line I/O and MIDI, gives you just the right connectivity to easily bring your hardware music making setup into the computer world.
Plus exclusive plugin content from legendary Auto-Tune creators Antares, along with Brainworx, Softube, XLN Audio, Relab and more.
244 Euro value | www.focusrite.com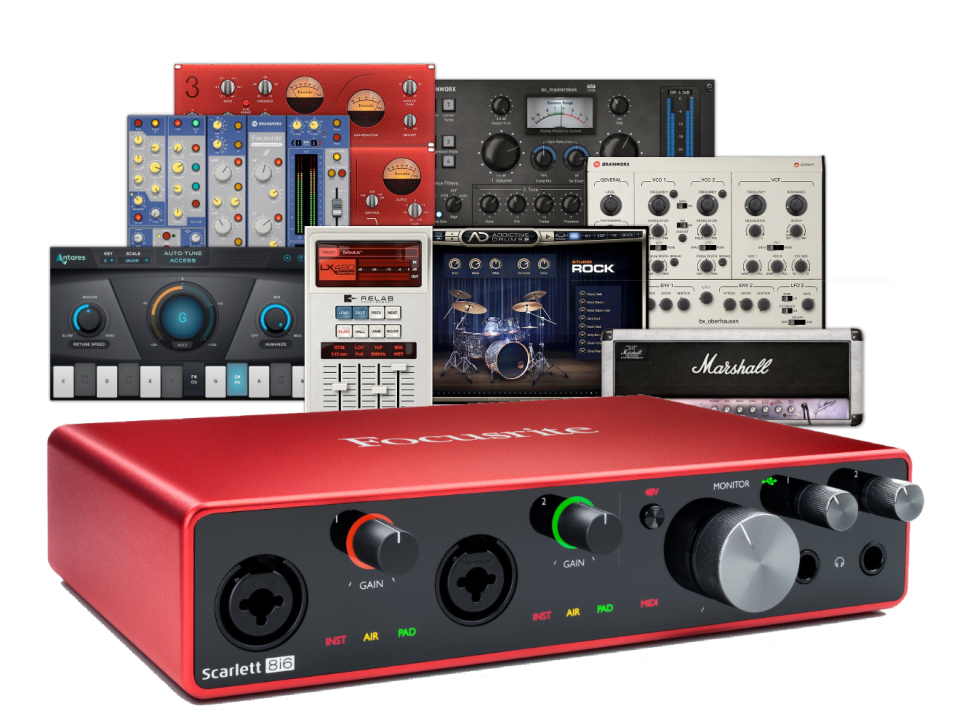 Rules & Disclaimer
The giveaway is limited to one product per winner. The lottery starts on 4th May 2022 and ends on 17th May 2022 at 11:59 PM. The winner will be chosen randomly and informed via email. To participate the giveaway please enter a valid email address.
Want more? Get more!
Subscribe to the digital edition of BEAT Magazine via Plugins-Samples.com and get more gear, in-depth workshops, reviews and 11 GB exclusive plugins and new sounds with every monthly issue!
Subscribe to Beat Magazine for only 4.99€ per month