The interface has two balanced inputs and outputs to which mixers, synthesizers and instruments can be connected. The linear frequency response and wide dynamic range of up to 120 dB (A) is thanks to the Burr-Brown 24-bit digital converters to extend the proprietary Dante network. The signal-to-noise ratio is also specified at 120 dB (A). The frequency spectrum to be transmitted ranges from 20 Hz to 20 kHz. The output impedance is 110 ohms.
Price and availability
The planet 22c can be purchased immediately from retailers for 279 Euros.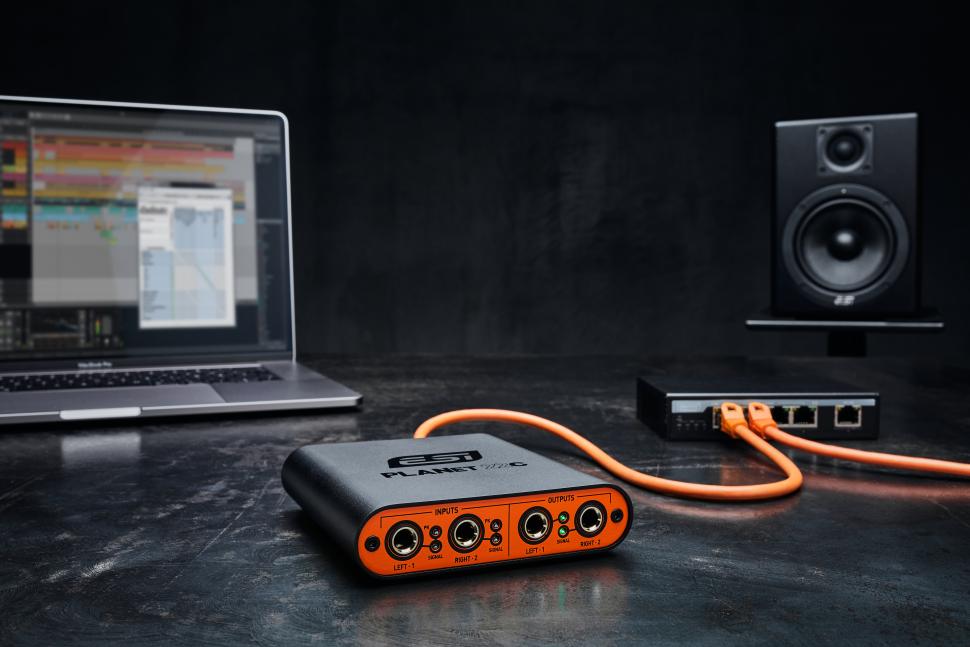 What is Dante and what are the advantages of the audio network?
Dante is an audio over Ethernet standard that was launched about 15 years ago by the Australian company Audinate. In short, Dante is a combination of hardware, software and a network protocol that allows the transmission of very many channels of uncompressed audio over standard network cables at very low latency.
This protocol opens many doors technologically: long cable runs are no longer a problem at all with networking and lossless, low-latency transmission. And hardware from a wide range of manufacturers that support the Dante protocol work perfectly with each other in a single system. This makes Dante highly recommended for the following application areas: Live sound, broadcast, education, post production and larger studios.
A little tip for live recording: If you want to record a concert and have a mixer with Dante interface, download the demo version of the "Dante Virtual Sound Card" from the Audinate website , connect mixer and computer via LAN cable and try out how easy lossless multitrack audio recording can be in such a situation.
Want more? Get more!
Subscribe to the digital edition of BEAT Magazine via Plugins-Samples.com and get more gear, in-depth workshops, reviews and 11 GB exclusive plugins and new sounds with every monthly issue!
Subscribe to Beat Magazine for only 4.99€ per month