As well as its classic groovebox workflow, Maschine+ includes a dedicated package of nine synths and sampled instruments, 35 effects, and seven Expansions that work seamlessly in standalone mode. It includes heavy-hitters like Massive, FM8, Monark, Prism, the Maschine Factory Selection, Raum, and Phasis. That means its 16 pads can sound like a dusty vintage drumkit, a warped wavetable lead, or an organic modal synth.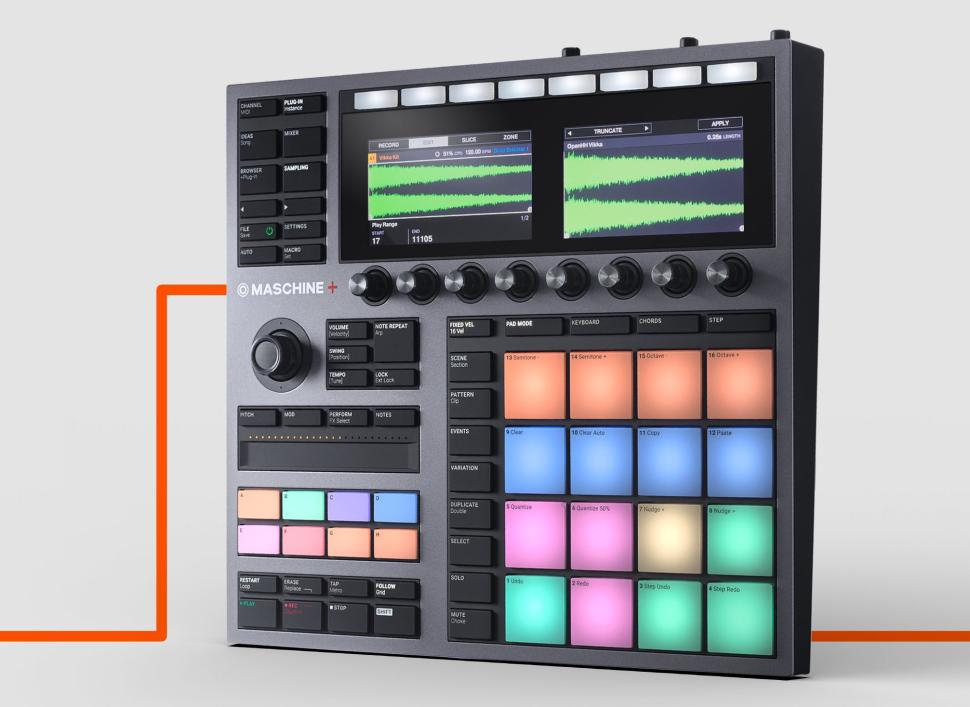 There's also a MIDI input and output for integrating external synthesizers and drum machines. Maschine+ supports the familiar MIDI templates, (i.e. individual assignments of hardware controllers to control external synthesizers and drum computers). Controlling external hardware is even supported by the Lock function, which allows you to quickly and easily save current controller settings and recall them at any time - if necessary, even with continuous morphing over several bars. A pedal input can be used for various functions and replaces the missing third hand when jamming or on stage. The USB port allows Maschine+ and Maschine Mk3 to be used as controllers and audio interfaces for computer and Maschine software.
Participate and win now
With our current Beat Giveaway you have the chance to win a Maschine+ by Native Instruments until the end of February 2021, worth 1.299 Euro. Join the giveaway here now: https://giv.gg/nkVwvl
Want more? Get more!
Subscribe to the digital edition of BEAT Magazine via Plugins-Samples.com and get more gear, in-depth workshops, reviews and 11 GB exclusive plugins and new sounds with every monthly issue!
Subscribe to Beat Magazine for only 4.99€ per month