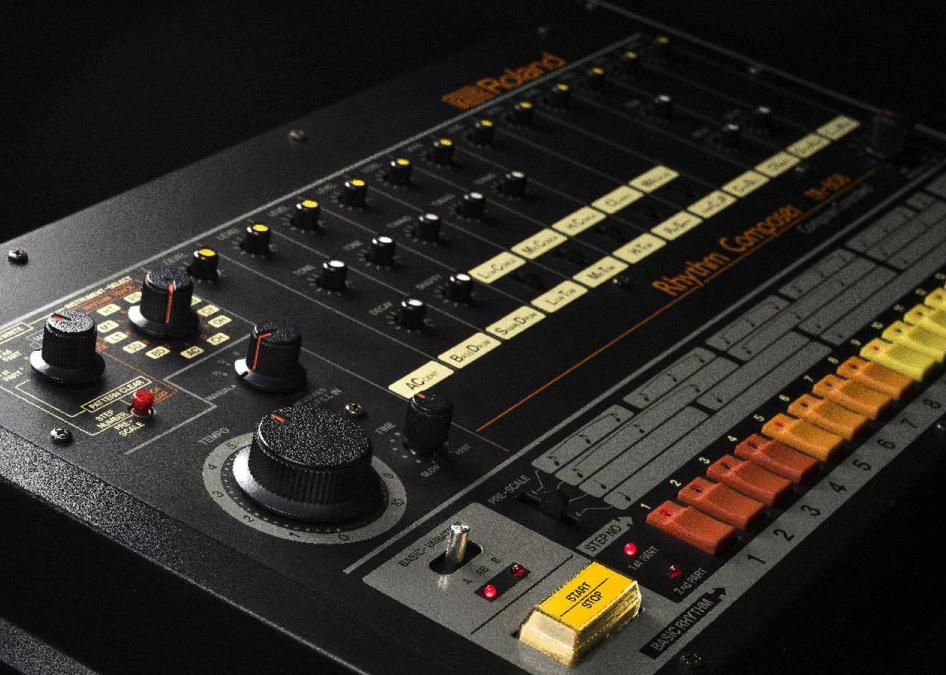 1 Two Building Blocks
The basis of every snare is the rimshot for the punch and the hiss of the so-called snare rattle, the actual perceived sound of the snare. With the Wavetable Synth, we cover both at the same time. A rimshot is built quite quickly because, with the 808 it consists of a sine wave only, which is played only very briefly.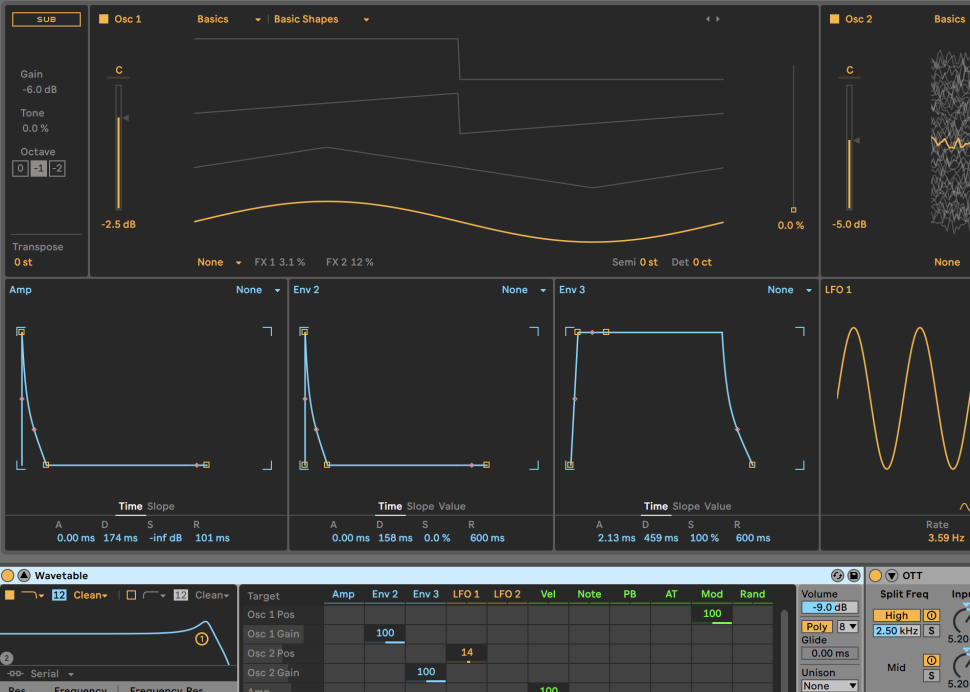 2 Rimshot
To start, we set Env 2 Decay to 158 ms and Sustain to zero and connect the envelope in the mod matrix to 100% with Osc 1 gain. The snare rattle is also created quickly, since it is simple noise. So, for Osc 2 we choose White Noise from the Basics waveforms. Unlike other synths, it doesn't have any plain noise.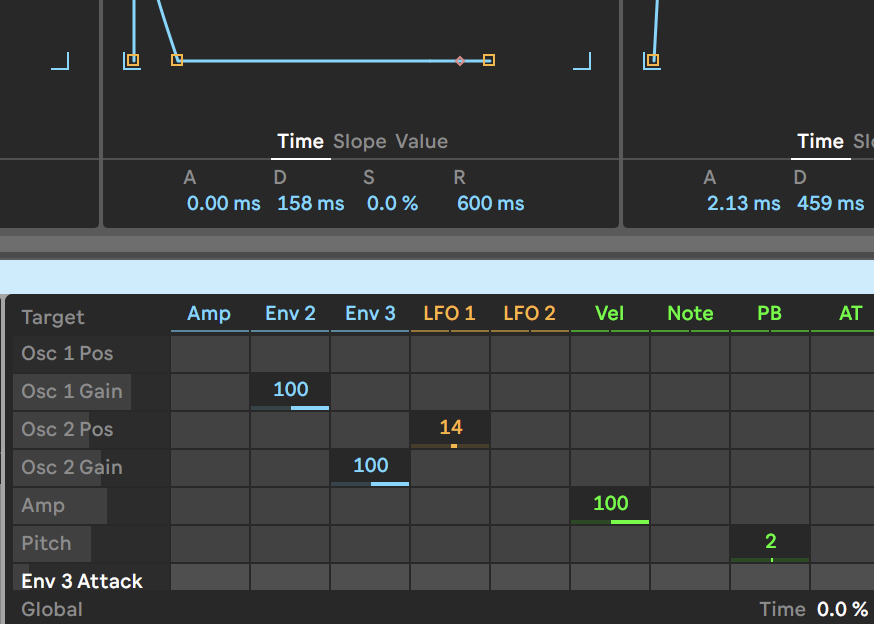 3 Rattle
This is because with the wavetable, the waveform must be actively swept to sound like usual noise. So we connect LFO 1 with Osc 2 Pos with 15% intensity and set the basic position to 50% with the slider to the right of the waveform. If you want to change the sound of the snare later, you should start at exactly this modulation.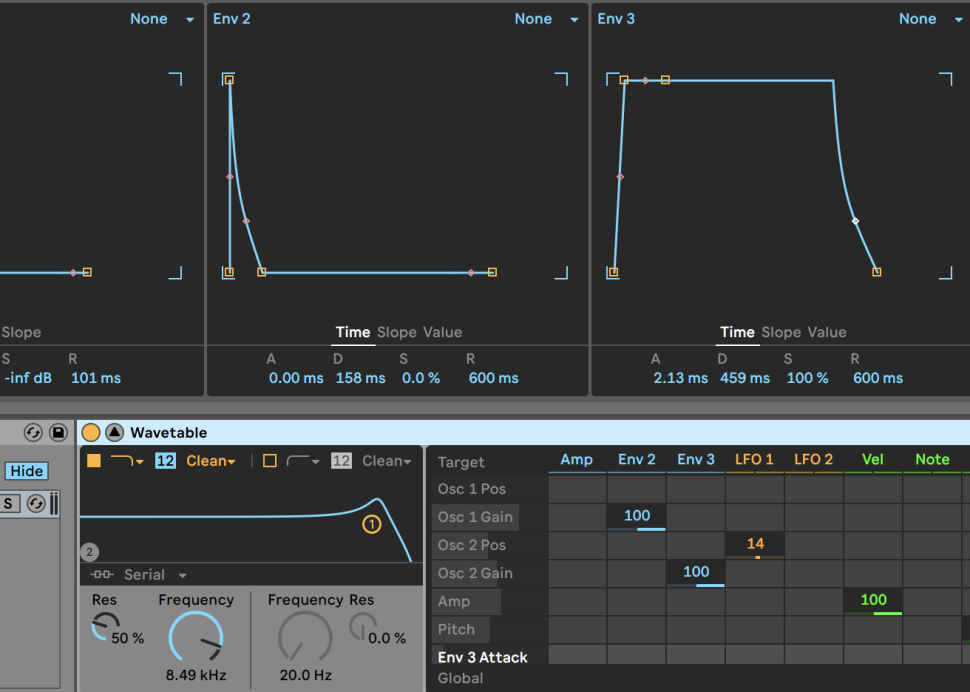 4 Filter
To avoid overlap of the Rimshot and Noise, we combine Env 2 with Osc 2 Gain and set the envelope attack to 2 ms and sustain to 100%. In the filter section, we activate the Clean 12 dB lowpass and set Frequency to 8.5 kHz and Res(onance) to 50%. This is much closer to the original. With this, the basic sound is already created.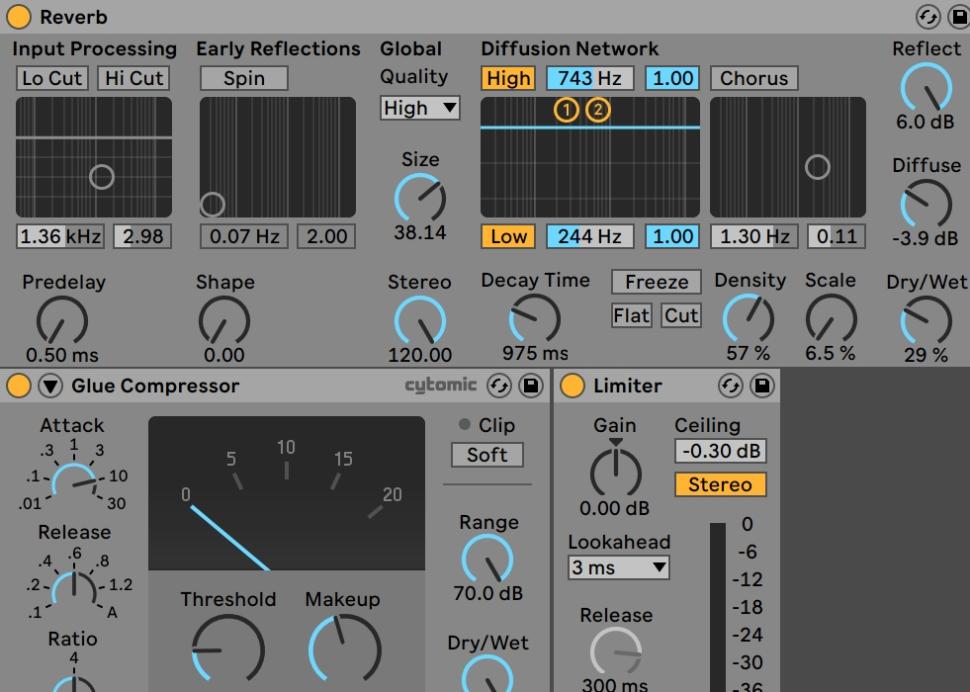 5 Effects
For our final polish, we load the following effects: Overdrive with Center Frequency at 2.3 kHz and Bandwidth at 0.96 for a rougher sound. After that, Corpus with the Bright Snare Preset, which lives up to its name and results in a brighter snare. Next comes the Drum Buss with the Transient Shaping Enhance preset for more punch.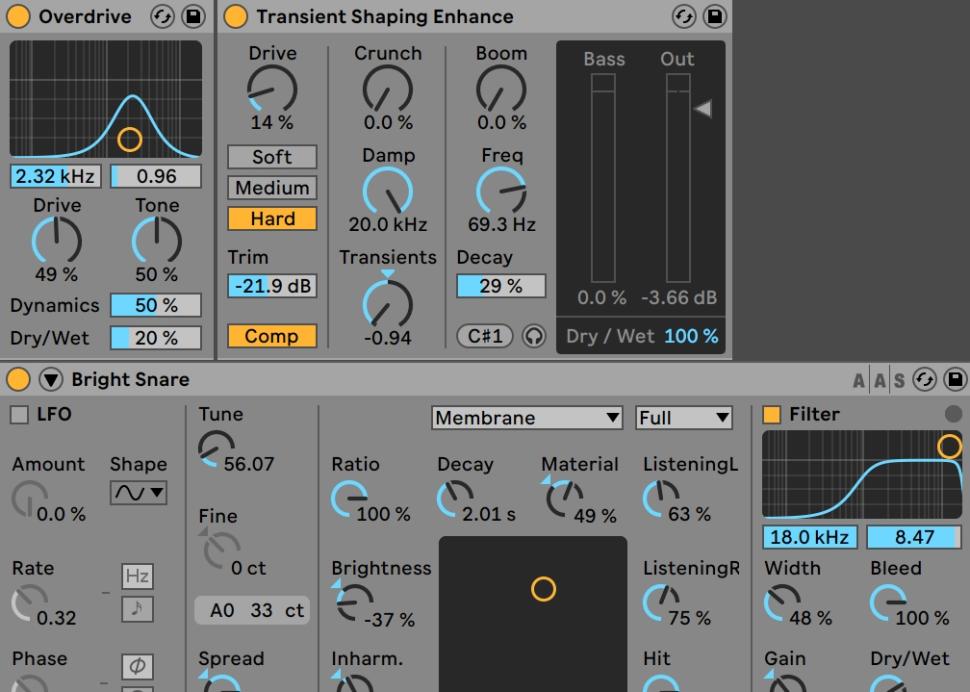 6 More Effects
If you don't want an 808 snare later, switch this effect off for testing. Last but not least, we load a Reverb with 975 ms decay time and 29% wet for some space, and a Glue Compressor with threshold at -32 dB to compress the wavetable and the effects. Now the snare is ready to use and is also your starting point for your own creations.
More workshops?
In addition to our fixed series for Cubase, Logic, Ableton Live, Maschine, MPC and FL Studio, each beat issue contains page after page of useful workshops and tricks for producing, jamming, mixing, mastering, arranging and many other topics. So subscribe to Beat and don't miss any more tips.
Want more? Get more!
Subscribe to the digital edition of BEAT Magazine via Plugins-Samples.com and get more gear, in-depth workshops, reviews and 11 GB exclusive plugins and new sounds with every monthly issue!
Subscribe to Beat Magazine for only 4.99€ per month