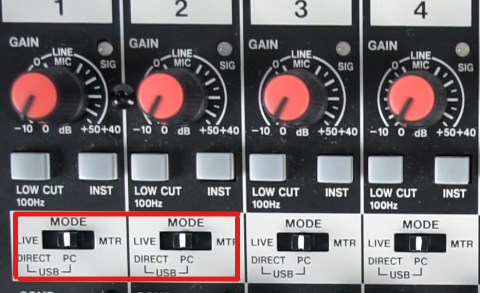 1 Installation
First, connect Model 12 to your computer via USB and install the appropriate drivers. Set the Input Mode switch for channels 1 and 2 to the center position (PC), these two channels are used to play back the master channel of your DAW. After that, connect headphones or monitor speakers to the Model 12 output to hear the audio signal.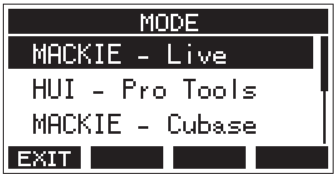 2 Controller Mode
For DAW remote control, Model 12 must be set to the appropriate mode. Press the Menu button and scroll down with the Multi Jog encoder until DAW CONTROLLER appears. Press the push encoder to enter the selection menu. Choose the protocol that suits your DAW. In our case, that's MACKIE - Live.
3 Live integration
Press the encoder again and confirm the selection of the controller mode. Now, the Model 12 must be set up as a controller in your DAW. In Ableton, go to Preferences on the Options tab and click on the MIDI link on the left. Select Mackie Control as the user interface, and MODEL 12 MIDI (Port2) as both the input and output.
4 Audiointerface
Switch to Audio on the left if you also want to set up Model 12 as an audio interface. Set the audio device to Model 12 (12in/10out). In Ableton's Master Channel, select channels 1 and 2 as the Master Out. In Model 12, go to the MTR/ USB SEND POINT page and select a setting other than the default PRE COMP.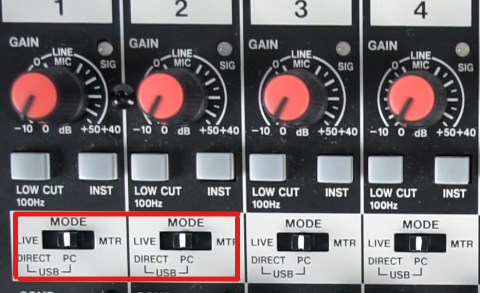 5 Remote Control
If the setup was correct, the Stop button of the Model 12 lights up. When you now move the faders, the volume levels of the first eight channels in Ableton Live will follow the settings, with the FX fader controlling the master channel. The same applies to the panning controls, the MUTE/SOLO/REC buttons, and the transport controls.
6 Markers
The MODEL 12 (Checkout in the Thomann shop) display shows which of the eight currently selected channels are switched to pre-listening. Use the function buttons below the display to set and recall markers, or to activate the loop function and switch through the channels. With the Multi-Jog Encoder, you can scrub through the audio signal to find a specific position.
More workshops?
In addition to our fixed series for Cubase, Logic, Ableton Live, Maschine, MPC and FL Studio, each beat issue contains page after page of useful workshops and tricks for producing, jamming, mixing, mastering, arranging and many other topics. So subscribe to Beat and don't miss any more tips.
Want more? Get more!
Subscribe to the digital edition of BEAT Magazine via Plugins-Samples.com and get more gear, in-depth workshops, reviews and 11 GB exclusive plugins and new sounds with every monthly issue!
Subscribe to Beat Magazine for only 4.99€ per month