Corona is causing a long dry spell, especially for stage artists, and when the concert business will finally get going again cannot yet be predicted. So that the fans remember and look forward to finally experiencing live music again, it would be great to share the most beautiful event moments with the audience in picture and sound or to let them participate in how new songs are created in the rehearsal room. But who wants to spend hours with the elaborate editing of the material? AquaSoft allegedly offers SpotOn11, a free tool for this purpose, which allows an easy introduction to video editing. The program provides extensive tools for creative video editing.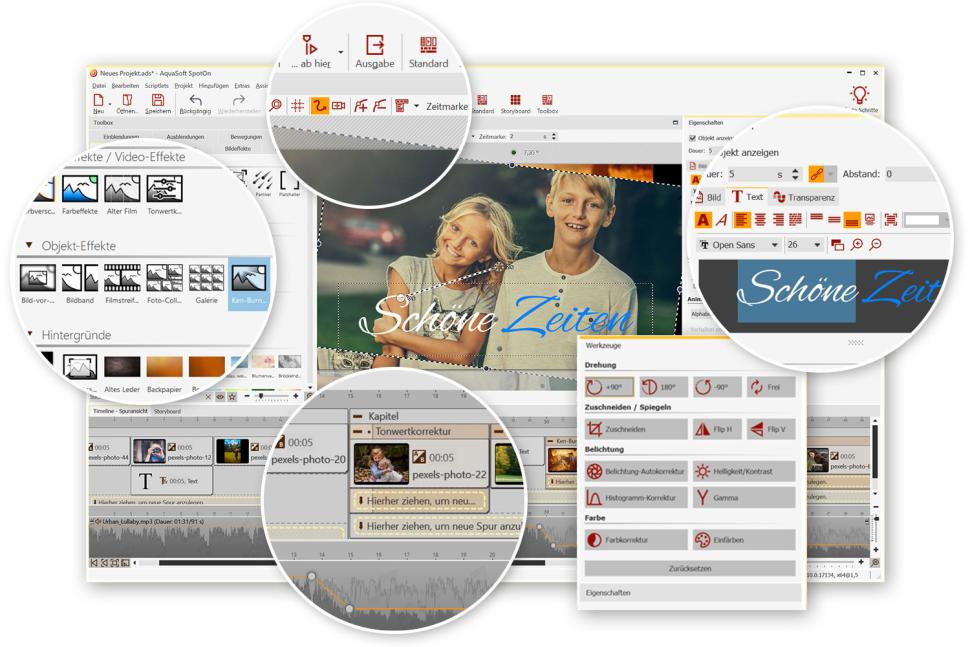 "Even video editing beginners can achieve good results so quickly. According to the manufacturer, SpotOn11 also offers the possibility to go deeper and make the videos to be created even more attractive", says Steffen Binas, Managing Director of AquaSoft GmbH. Among other things, users can insert text and graphics and have access to a large selection of different designs, templates and finished graphics.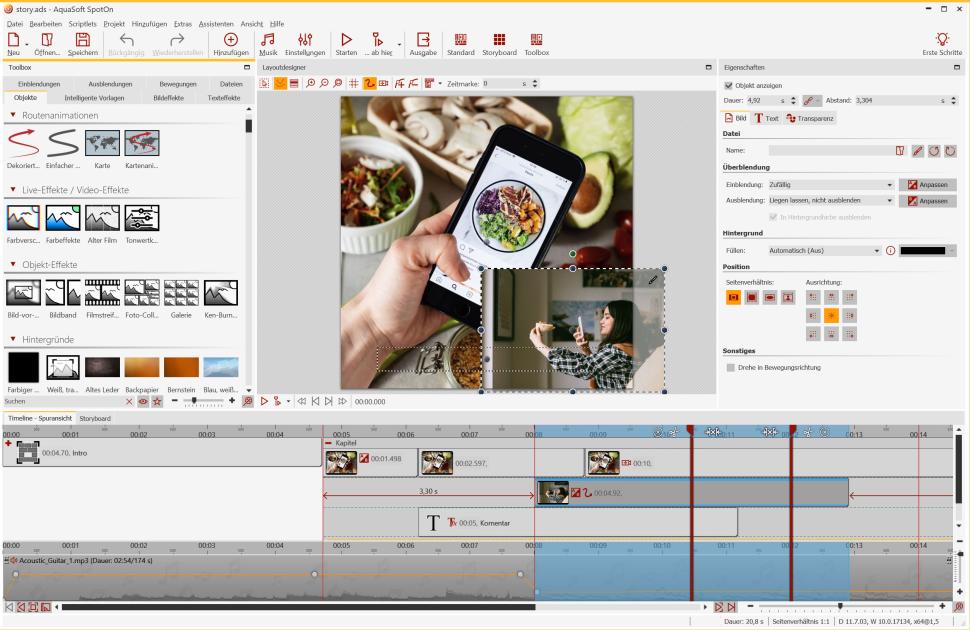 Easy sharing - with the right output settings
If you want to share your videos via YouTube, Instagram or Facebook, AquaSoft SpotOn 11 is the tool for you, according to the provider. Videos can be uploaded directly after completion. The program recognizes the correct setting for the video output and adapts it to the respective social media platform. So the aspect ratio can be changed and the appropriate video can be output. For example, if a video was created in 16:9, the software automatically converts the aspect ratio to 1:1 if the selected platform requires this format. "SpotOn 11 is the free solution for everyone who wants to edit and share their action cam or cell phone videos", emphasizes Steffen Binas, "but AquaSoft also has the right software in its program for users with higher design requirements. According to the manufacturer AquaSoft Stages 11 offers extensive tools for a professional presentation.
Availability
AquaSoft SpotOn 11 is available for free download at the manufacturer website.
Want more? Get more!
Subscribe to the digital edition of BEAT Magazine via Plugins-Samples.com and get more gear, in-depth workshops, reviews and 11 GB exclusive plugins and new sounds with every monthly issue!
Subscribe to Beat Magazine for only 4.99€ per month