1 Suitable Drumkit
Sido's hit "High" (feat. Samra & Kool Savas) has a moderate tempo of 87 BPM. For the drums we use the kit "Planet Malaysia" of the plug-in UJAM Beatmaker Dope . We replace the first snare of the drum kit with the sound "SN 1-West". For programming the kick drum, we first set a sixteenth note grid.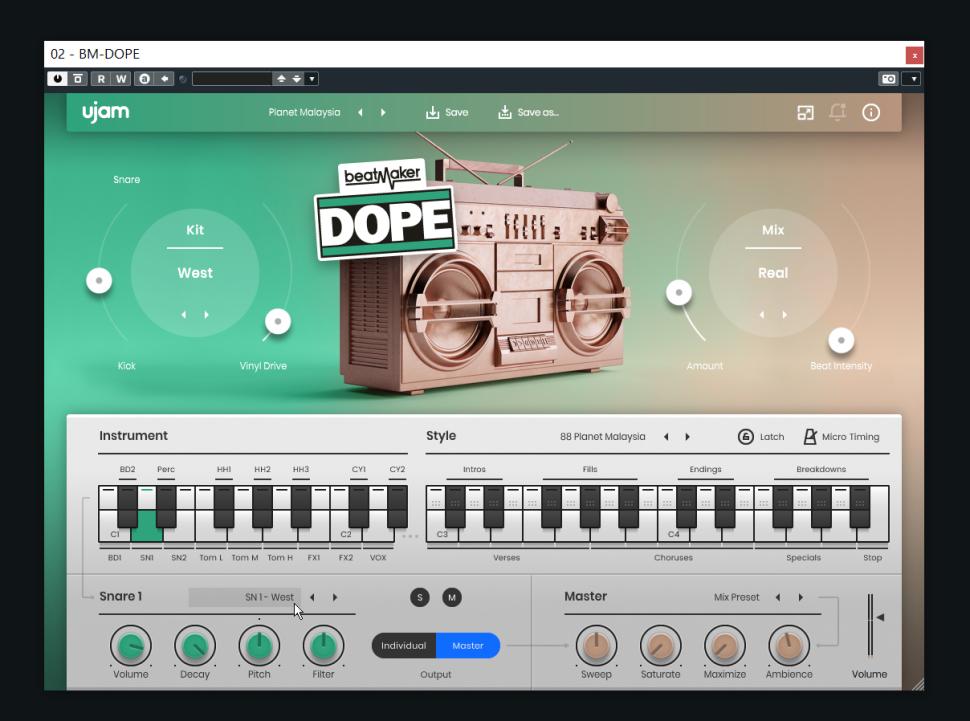 2 Groove
Place the bass drum on beats 1, 8, and 11 in bar 1, and 1, 8, 11, 12, and 16 in bar 2, while we place the snare on every third quarter beat. Here, too, the hi-hat plays a continuous sixteenth-note rhythm. You can achieve a lively groove by slightly bringing forward or delaying the individual beats of the three drums.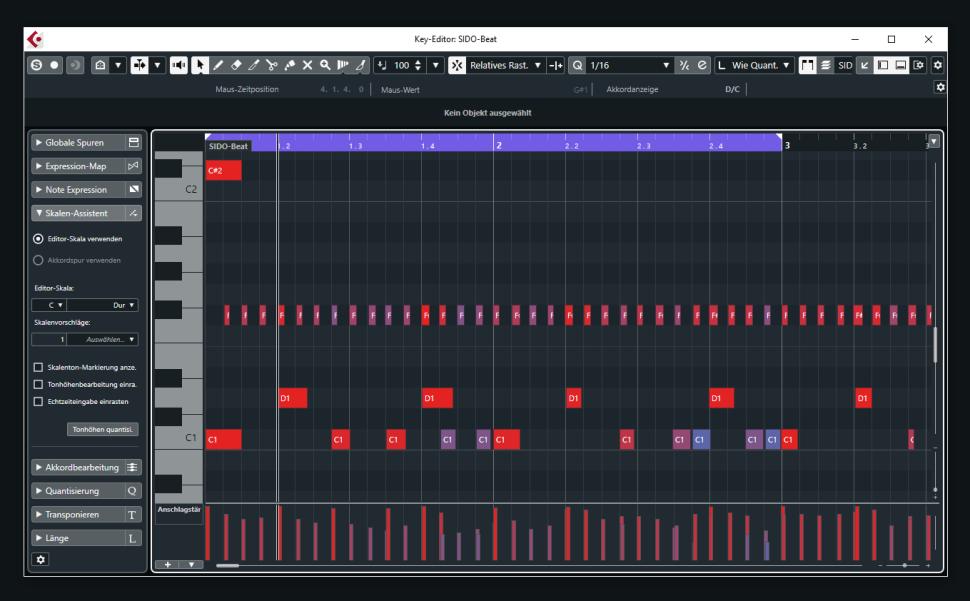 3 Bass
It is also important to vary the velocities, especially for the hi-hats. For the bass sound we use u-he Tyrell . First load the preset "Initialize" and activate the mono playback mode. Then set the shape control of oscillator 1 to 3.26 and the fine control of oscillator 2 to 6.00 for subtle sound floats.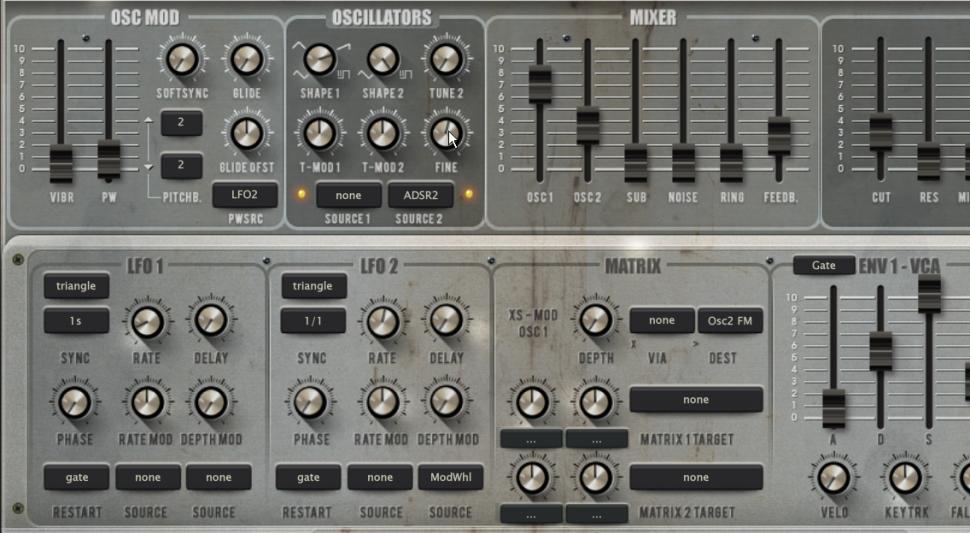 4 Bass: More life
For more life, add a slight pulse width modulation. To do this, increase PW in the Osc Mod section to 2.0 and adjust the parameters of the two LFOs as shown in the previous picture. Then we adjust the levels in the mixer as shown. The feedback value of -71.00 ensures a slight saturation. The sound is still far too rich in overtones.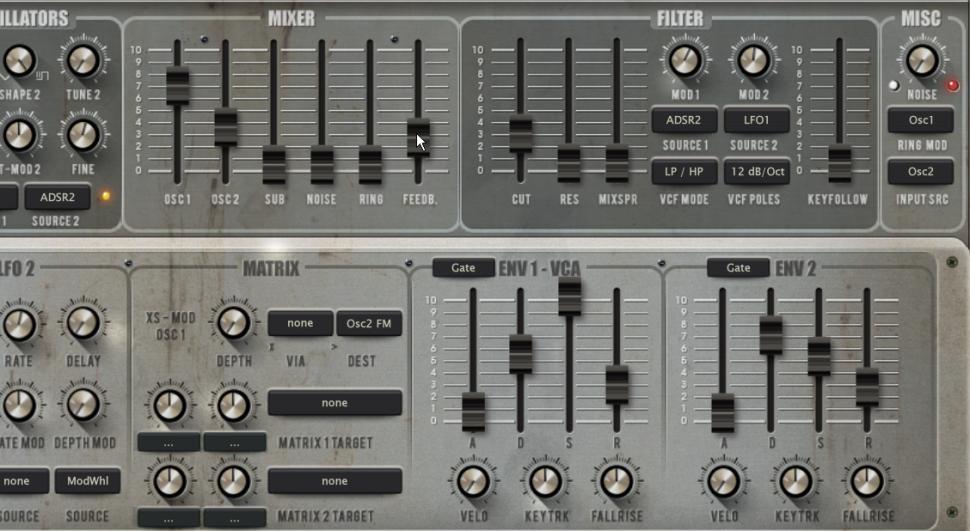 5 Bassline
The filter settings shown here provide a remedy. The filter frequency is modulated with the second envelope and the first LFO. Then adjust the envelopes as shown in the picture. The bass plays a simple line with transition notes at the end of bar 2. A small musical element with a high recognition value is the flute lick from "High".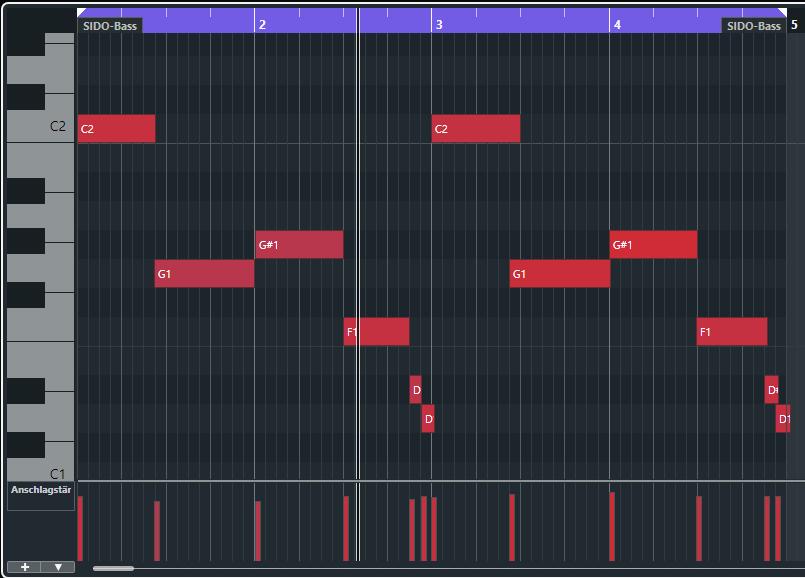 6 Flute lick
We recreate this with the Kontakt instrument "Shakuhachi" from NI Komplete Start . The flute plays the lick shown with tied notes in the second half. To emulate the ornamentation of the first note, we trigger a corresponding sample with the D#0 key switch. Now all that's missing is a good pinch of reverb to make the flute blend into the mix.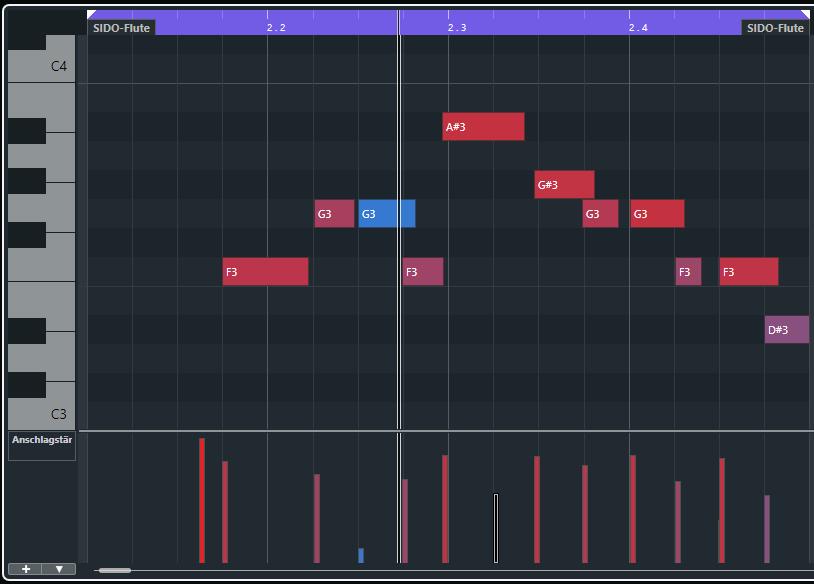 www.ujam.com; www.u-he-com; www.native-instruments.com
Want more? Get more!
Subscribe to the digital edition of BEAT Magazine via Plugins-Samples.com and get more gear, in-depth workshops, reviews and 11 GB exclusive plugins and new sounds with every monthly issue!
Subscribe to Beat Magazine for only 4.99€ per month