Phase 2: Arrangement Finally! From loop to track
Jukeblocks
The problem with making music with a DAW is often that you get stuck with a loop of four or eight bars and can't manage to transfer the elements into a meaningful song structure. This is where the browser-based software Jukeblocks comes in. After registering on the site, you can select a genre such as Pop, Trap, Hip-Hop, Trance, House, EDM or Drum & Bass. Clicking on "generate" creates a track structure, which for Pop consists of verse, bridge, chorus and other elements, which are lined up in a proven manner. For EDM, of course, the inevitable drop and the upstream build-up part are also taken into account.
You can export the finished project for DAWs such as Ableton Live or Logic and all of a sudden you have the entire structure of the track including named sections, markers and colored delimitation in the DAW. You then only have to fill the empty blocks with your own material, because Jukeblocks does not create grooves and melodies. A highlight is the convert function, which allows you to convert your own Ableton Live projects into FL Studio projects (and vice versa). Conversion from Ableton Live 11 to version 10 or 9 is also possible.
Jukeblocks helps turn musical ideas into complete tracks and songs by creating a genre-typical structure for popular DAWs, naming sections, setting markers, naming and color-coding tracks. Conversion between Ableton Live and FL Studio can also be very helpful.
www.jukeblocks.io | Freeware | Win, Mac, Linux
Don't feel like arranging? Then let AIVA do it ...
1 Finest basics
Actually the all-round carefree package: The software creates complete songs and provides the MIDI files – in the browser or as an app for Windows, macOS and Linux. The results are great as a basis for entire arrangements, so let's get started: For a quick start, the free version will do, so register right away at www.aiva.ai.
2 Settings and go
Choose a music style from the profiles library, enter key and song length and set number of compositions to 5. AIVA will then build five variations of a song, which you can listen to in the dashboard. You can create as many songs as you like, in the free version only the downloads count and three of them are free per month.
3 Quickly arranged
When downloading, we select Download zip (MP3 + MIDI) and then load the MIDIs into the DAW. Thanks to the meaningful naming of the tracks, assigning instruments is easy, so that suitable sounds can be found quickly. By the way, you can use the influences area in the dashboard to upload tracks that AIVA should use as a guide. r
Hexachords Orb Composer Pro S
Orb Composer Pro S from Hexachords is a software that independently develops complete songs based on artificial intelligence. But contrary to the assumption that humans have finally become ballast, they will play a central role in this science fiction-like story.
The standalone software Orb Composer Pro S offers numerous tools to automatically generate musical components of a song. These include the invention of melodies, bass runs, harmonies, variations, structures (intro, chorus, verses, etc.), dramaturgy and the creation of music-theoretical references (chord functions, etc.). But of course all this doesn't just happen by pressing the "Go!" button and leaning back and relaxing!
No, rather the user has to define quite clearly what should actually happen. So he defines the key data and the software does the detailed work (and always keeps an overview). Afterwards, the user evaluates the result, adjusts it and lets the computer compose again.
In the DAW-like layout, the software can create several MIDI instruments that either use the internal sound generator or are equipped with your own favorite plug-ins. In the form of genre presets (electro, pop rock, orchestra, etc.), the software creates a correspondingly large or small number of tracks. From then on, the user drags so-called blocks into the arrangement, which contain the following information: Song part (intro or verse?), musical structure (question-answer game or standard?), chord progression (I-I-IV-V or I-VII-II-III?) and so on. On the basis of this information, the artificial intelligence generates coherent sequences of notes that actually sound like music from the first attempts. After just one press of a button, it looks as if you had recorded 30 tracks in your DAW, colored them, structured them and built up an arrangement. The aforementioned block information can then be exchanged, changed and transformed into new compositions as desired via drag & drop. Also, you can really vary every phrase in every track with the AI. Unfortunately, there is no MIDI editor, so you can't just move a few notes to the left or transpose them - such obvious interventions are unfortunately not part of the program.
Producers for advertising music or other purposes, where a lot has to be composed and produced quickly, can benefit from this assistant. Musicians who just want to be inspired by automatically generated chord progressions and melodies should use smaller tools such Scaler, Captain Chords and so on. By the way: Hexachords are working on version 2, meanwhile the Orb Composer Pro S is currently only available via Plugin Boutique.
www.orbplugins.com | www.pluginboutique.com | 79 euros Win, Mac
Alternative: From loop to song. With song sketch.
1 Only a few clicks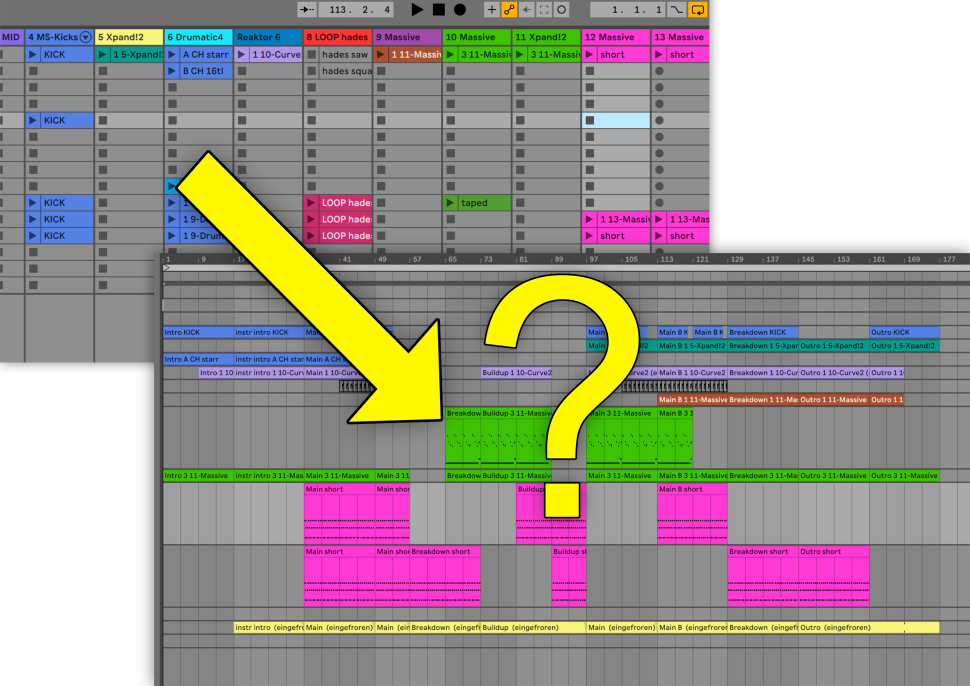 With AIVA we have already introduced a nice tool to create prefabricated arrangements that can be extended to finished songs in the DAW. Now how about a solution that converts the infamous 8-bar loop into an arranged track at the push of a button? Ableton Live 10+ users can rejoice, because Song Sketch does just that.
2 Load song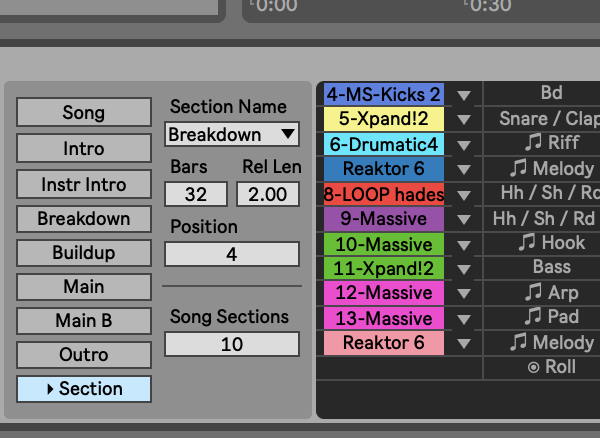 Load any song and place all the MIDI and audio clips you want to use into the first scene in clip view. Song Sketch is based on track names, so name them as meaningfully as possible. So bass, hook, melody, kick, arp, pad and so on. Load the Max4Live device onto a new track and wait for the clips to be processed.
3 Let the AI arrrange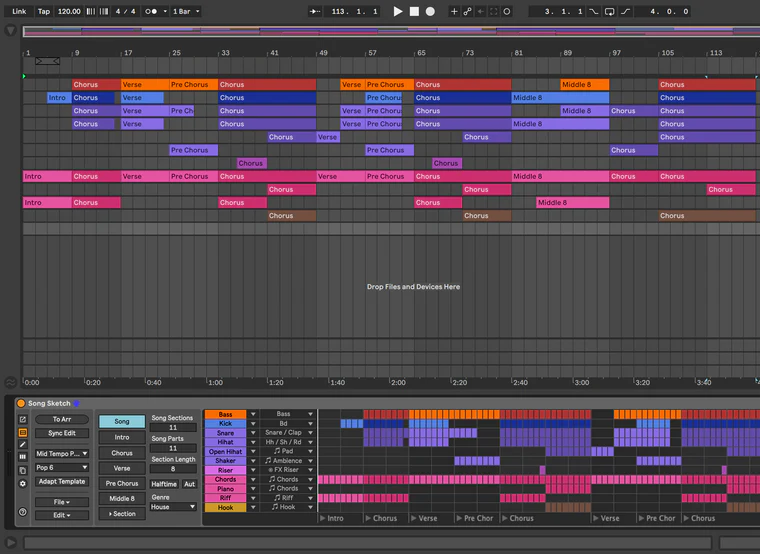 Drum Rack tracks can be automatically split into individual tracks using the Drum Rack tool. If you still want to make changes to the clips, click find new tracks in the edit menu afterwards. Now just select the desired style and a template from the dropdowns and send them to the arrangement via to arr. And there you have a basis for your track!
Want more? Get more!
Subscribe to the digital edition of BEAT Magazine via Plugins-Samples.com and get more gear, in-depth workshops, reviews and 11 GB exclusive plugins and new sounds with every monthly issue!
Subscribe to Beat Magazine for only 4.99€ per month